World Class Infrastructure
Ascenty is consolidated as the Data Center Infrastructure leader across Latin America. All of the company's Data Centers feature international Tier III standard, interconnected by a broad dedicated fiber-optic network, delivering high-capacity connectivity between Ascenty's sites and the main cloud providers worldwide.
The company also stands out for its broad coverage: clients choose the best Data Center on the most strategic location for their company to guarantee continuous and safe business activities.

Data Centers in Brazil, Chile and Mexico

MW in total energy

sqm of built-up area

km of dedicated fiber optic network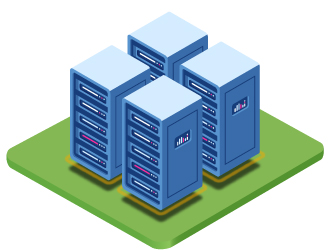 World-class infrastructure to help your business grow.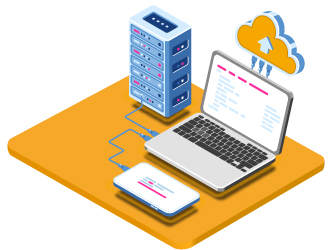 Powerful and flexible connectivity tailored to your company's specific development and growth.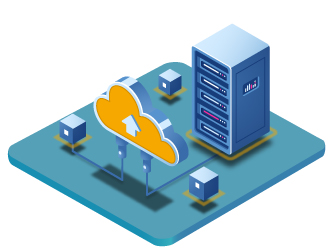 Direct link to the world's top cloud providers.
Ascenty

helps clients overcome major challenges
Through Colocation solutions at two different data centers, combined with the Connectivity provided by its own optical fiber, Ascenty was charged with keeping DPaschoal's IT infrastructure up and running.
The production environment and the disaster environment (DR) were connected through a dedicated L2L link, which also connects the company's headquarters. There is also a Cloud Connect connection, which physically and directly interconnects the DPaschoal Azure cloud environment.
With the change in its IT environment, DPaschoal now has a safer and scalable environment.
With its Colocation and Connectivity solutions, Ascenty is part of Elekeiroz's Disaster Recovery Plan.
The design includes a dedicated and redundant connection (L2L) between the environments where the data is replicated, Colocation – a space for hosting the equipment that supports critical applications and the firewall and switches infrastructure needed to help Elekeiroz implement its recovery plan.
Now Elekeiroz relies on a disaster-ready redundant operation. Its critical systems are replicated to a data center that follows all the standards and certifications required by the industry.
Marabraz needed to migrate its on-premise environment to the cloud, and the biggest challenge was to have a direct, secure and fast connection with that environment.
With its cloud connect solution, Ascenty connected Marabraz head offices to its entire Oracle cloud environment.
Now Marabraz has a flexible and scalable environment in the Oracle cloud. In addition, the company relies on maximum security and the lowest latency in the market to connect this environment.
Due to its accelerated growth, Vianet Telecom started having issues with its internal infrastructure, and so it started looking for a data center to migrate its environment. The key requirement is that it should focus on the company's core business: telecom solutions.
In order to ensure a successful migration, the solution was designed in partnership. At first, integrating the data center with different fiber routes to the old Vianet site, before migrating the environment to the data center.
After joining forces with Ascenty, Vianet has enjoyed very high availability in its network core and ease of connection, in addition to cost savings with IP traffic for large content providers.
The Intercompany group looked to Ascenty to provide the quality and security needed to innovate its services, ensuring satisfactory results and full-time service to its customers.
Specialized in managed services and business continuity, the company was looking for a provider to host its operations in order to build a new service-focused business (cloud-based backup, approval, migration and disaster recovery).
The cloud strategy opened up a range of possibilities for developing and growing company, ensuring the uptime of various operating environments.
MD Systems needed to guarantee uptime for its customers, making sure they were in a reliable and redundant infrastructure.
With its colocation and connectivity solutions, Ascenty guaranteed the high-availability environment that MD Systems needed to offer its customers.
Now the company enjoys all the benefits of a world-class infrastructure, without worrying about the finer details of running a data center.
TW Solutions faced the challenge of looking for a partner with Tier 3 certified infrastructure, as it was experiencing downtime issues and constant instability in the environment hosted at a competing data center.
Ascenty made a simple starting offer: Colocation with 25 Mbps of IP bandwidth.
With the agreement, TW Solutions gained stability and confidence in its environment, which are passed along to its customers by extension.
DataSafer faced the challenge of implementing its own high-quality cloud infrastructure (to match that of leading cloud providers), with few financial resources to start the project.
Ascenty sealed the strategic partnership by offering competitively priced, world-class data center infrastructure certified by industry-leading institutions, helping the company solidify its position in the cloud sector.
The flexibility to expand the hosting environment quickly and gradually was another key factor in sustaining DataSafer's growth in the market.
Content Hub