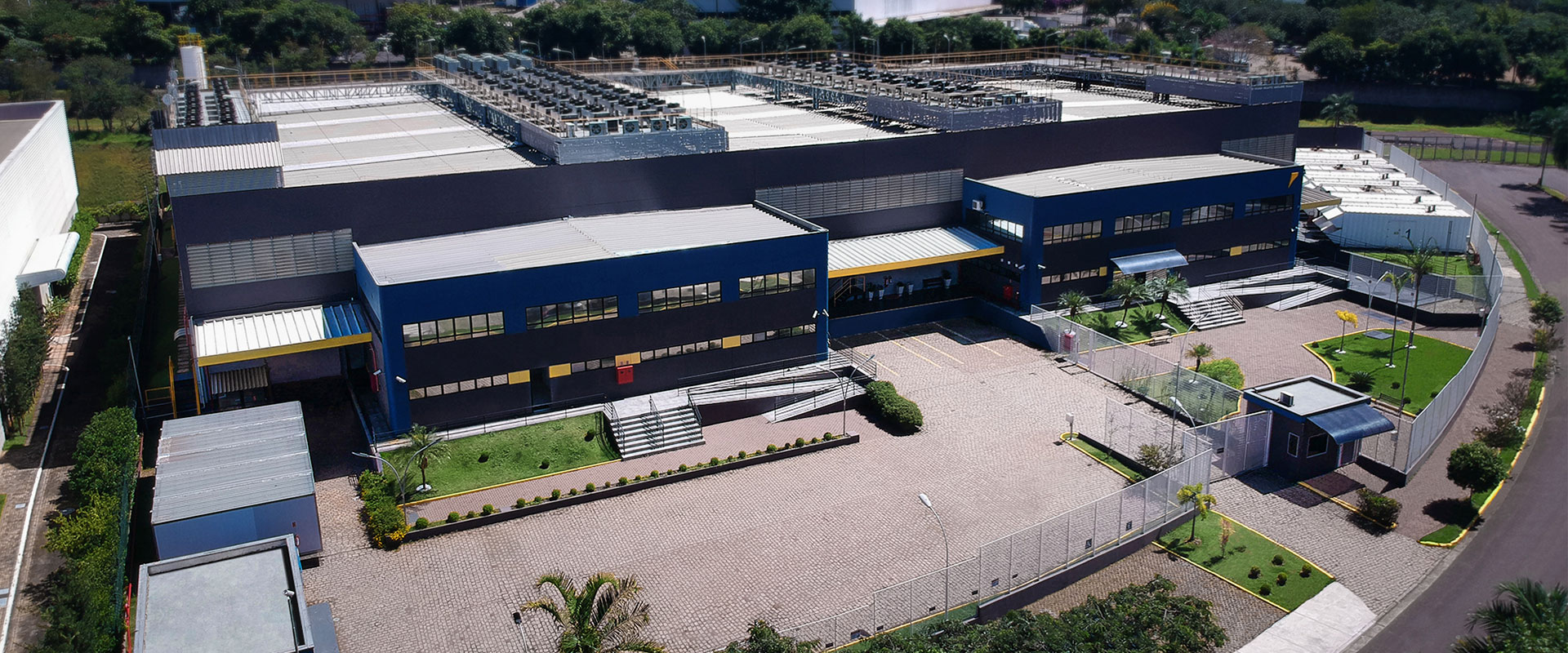 Campinas 1
Campinas is the largest technology center in Latin America. It was here that Ascenty unveiled its first Data Center, in 2012. Designed and built using the most modern technology available, the Campinas Data Center provides all the infrastructure your company needs to thrive.
This data center is capable of efficiently and securely setting up your company: the environment guarantees redundancy across all systems, including power, cooling, security and connectivity – not to mention its ability to scale to meet your business requirements.
For more information or schedule a tour

6 MW
total power

54,000 sq. ft.
total area

800
racks
Connectivity
Carrier Neutral.
Dedicated Telecom meet me rooms.
PIX Campinas and direct connection with PIX São Paulo.
Security
24/7 Monitoring using CCTV cameras with high-definitionautomatic movement detection.
Dual authentication for accesscontrol using biometric and magnetic cards.
Power
Tri-bus redundancy system (three power lines servicing each data hall).
Dual diesel fuel storage tanks with 48 hours of fuel autonomy without refueling.
Cooling
Isolated technical corridors for equipament maintenance.
Dual coil cold water chiller system.
Specifications
| | |
| --- | --- |
| Site Power Capacity | 6.000 kW |
| Gross Data Center Space | 53.81955 ft² |
| UPS Redundancy | Tribus System – Power Generator+Static UPS (N+1) |
| Plant Chiller Redundancy | N+2 DX |
| Data Center Structure | Precast Concrete and Metallic Structure |
| | |
Seismic Rating
Zone 0
UPS Power Capacity
13.185 kVA
Risk of Flood
No
Maximum Floor Load Capacity
1200 kg/m²
Compliance Certifications
Tier III
ISO
14.001
27.001
37.001
50.001
PCI-DSS
SOC 1
SOC 2
SOC 3
Type II
Campinas 1 –
Strategic Location
The Data Center is located in the Techno Park, a closed condominium in the Campinas technological pole. It is excellently located with quick access to the region's main highways.
Av. Pierre Simon de Laplace, 1211 – Techno Park. Campinas (SP) +55 (11) 3508.8910.