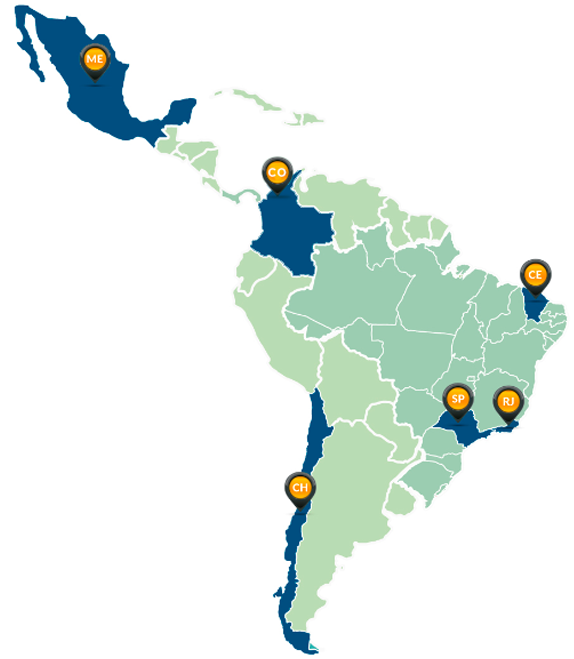 From development to results,
with your company in mind.
Ascenty Data Centers are built to comply with international standards.
Each design is founded on a robust infrastructure, guaranteeing
greater efficiency and security for our clients.
The result? An environment capable of ensuring redundancy
across all systems, from power to cooling to the network.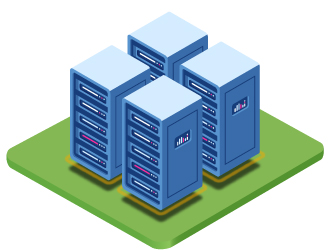 Data Centers of which are in operation

Data Centers under construction

countries in Latin America

MW energy capacity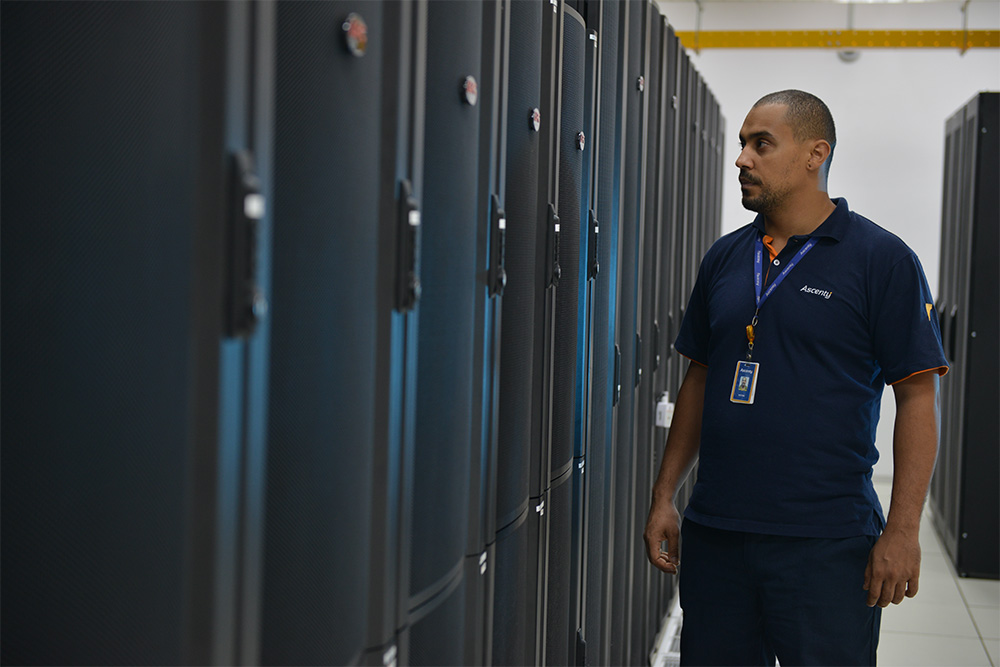 Evolution
After we opened our first Data Center in 2012, another seven data centers have been commissioned, with plans to launch another eight data centers within the next year and continual expansion of our fiber-optic network, which is already over 5.000 km.
Get to know the details that make Ascenty the leader in data center infrastructure in Brazil:
INFRASTRUCTURE
We offer an SLA guarantee of 100% infrastructure availability. This allows you to focus solely on your business.
CERTIFICATION
Ascenty's Data Centers holds world-class Tier III – Up Time and TR3 TÜV Rheinland certifications, in addition to the following certifications: SOC, ISO 27001, ISO 20000, PCI-DDS, ISO 14001, ISO 37001, and ISO 50001.
SCALABILITY
Ascenty guarantees your business' scalability. You can expand your IT environment alongside your business. With no worries.
RESILIENCE
Maintenance staff is always on alert and ready to take preventive steps without impacting your company.
SECURITY
Beyond the confidence of relying on a secure infrastructure, at Ascenty you can also count on a dedicated physical security staff.
REDUNDANCY
Redundant systems with 100% availability. We also guarantee very high service levels in our solutions and support SLA.
Content Hub
Ascenty is recognized as Company of the Year by Frost & Sullivan for the third year running

Saiba mais

Ascenty tops the ISG Provider Lens™ Colocation Quadrant in Brazil for the fourth consecutive year

Saiba mais

At Febraban Tech, Ascenty announces start-up of its 24th data center and purchase of land in São Paulo for expansion

Saiba mais