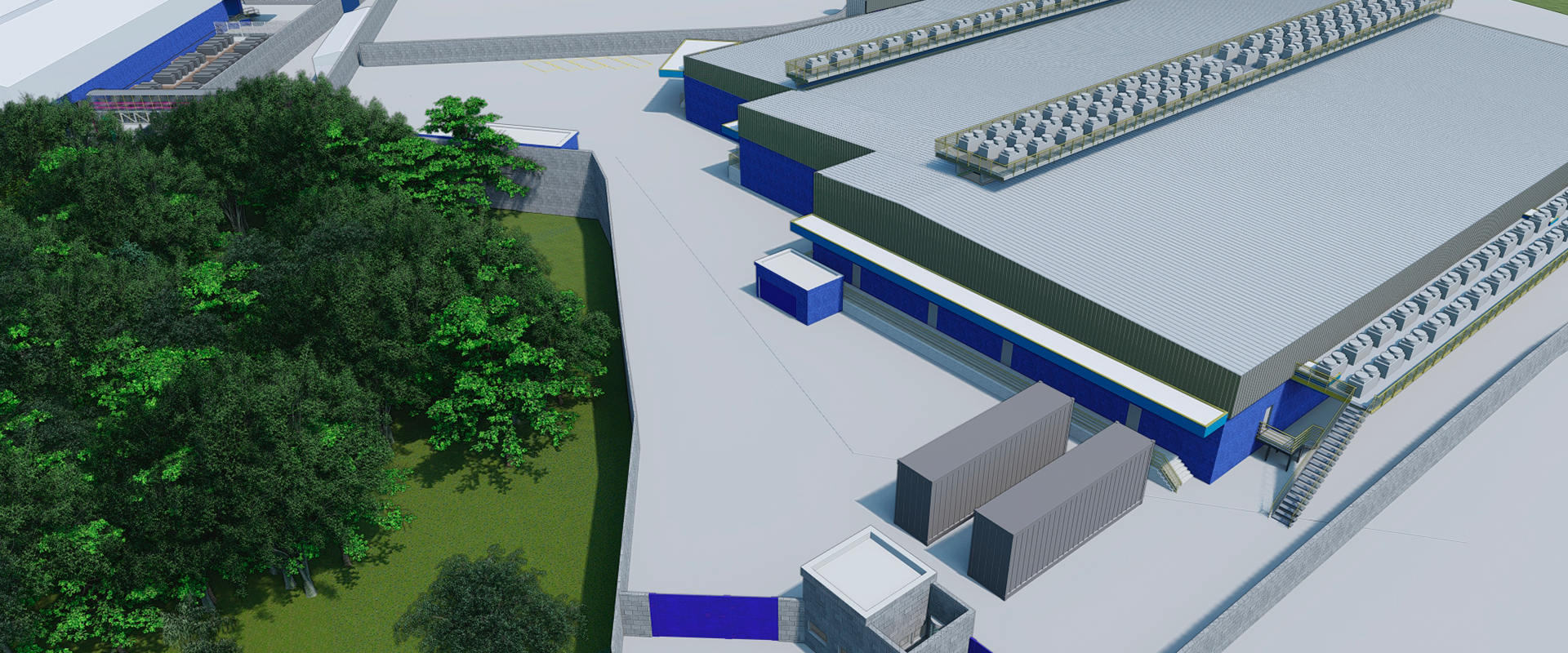 São Paulo 4
The "São Paulo 4" Data Center is located in a complex with three other mega units. All in a privileged location to meet the high demand of the market for this region.
São Paulo 4" has 9.2 MW of energy and more than 7,200 sqm of total area – The same robust and modern infrastructure concept as in all Ascenty Data Centers, with redundancy and scalability across all systems.
For more information or schedule a tour

9 MW
total power

80,730 ft
total area

900
racks
Connectivity
Carrier Neutral Data Centers.
Dedicated fiber optic network.
São Paulo PIX and direct connection with Campinas PIX.
Security
24/7 monitoring by CCTV cameras with motion detection, recording and digital storage.
Double authenticity: biometrics and magnetic card.
Power
Own redundant substation with electrical distribution to the racks with a 4-to-3 power supply system (N+1).
Diesel geration system with 48-hour autonomy before refueling.
Cooling
Climate control system through redundant machines with expansion
Segregated corridors for equipment maintenance.
Specifications
| | |
| --- | --- |
| Site Power Capacity | 9 MW |
| Gross Data Center Space | 80730 ft |
| UPS Redundancy | 4 para 3 – Power Generator + Static UPS (N+1) |
| Plant Chiller Redundancy | N+1 DX |
| Data Center Structure | Precast Concrete and Metallic Structure |
| | |
Seismic Rating
Zone 0
UPS Power Capacity
6×2.600 kVA
Risk of Flood
No
Maximum Floor Load Capacity
1526 kg/m²

Compliance Certifications
TR3
ISO
14.001 27.001
37.001
50.001
PCI-DSS
SOC 1
SOC 2
SOC 3
Type II


São Paulo 4 – Strategic Location
The facility sits on prime location and offers easy access to the country's major highways, making it the perfect choice for companies looking for security and availability for their data hosting needs.
Av. Roberto Pinto Sobrinho, 350 – Vila Menck, Osasco – SP, 06268-120