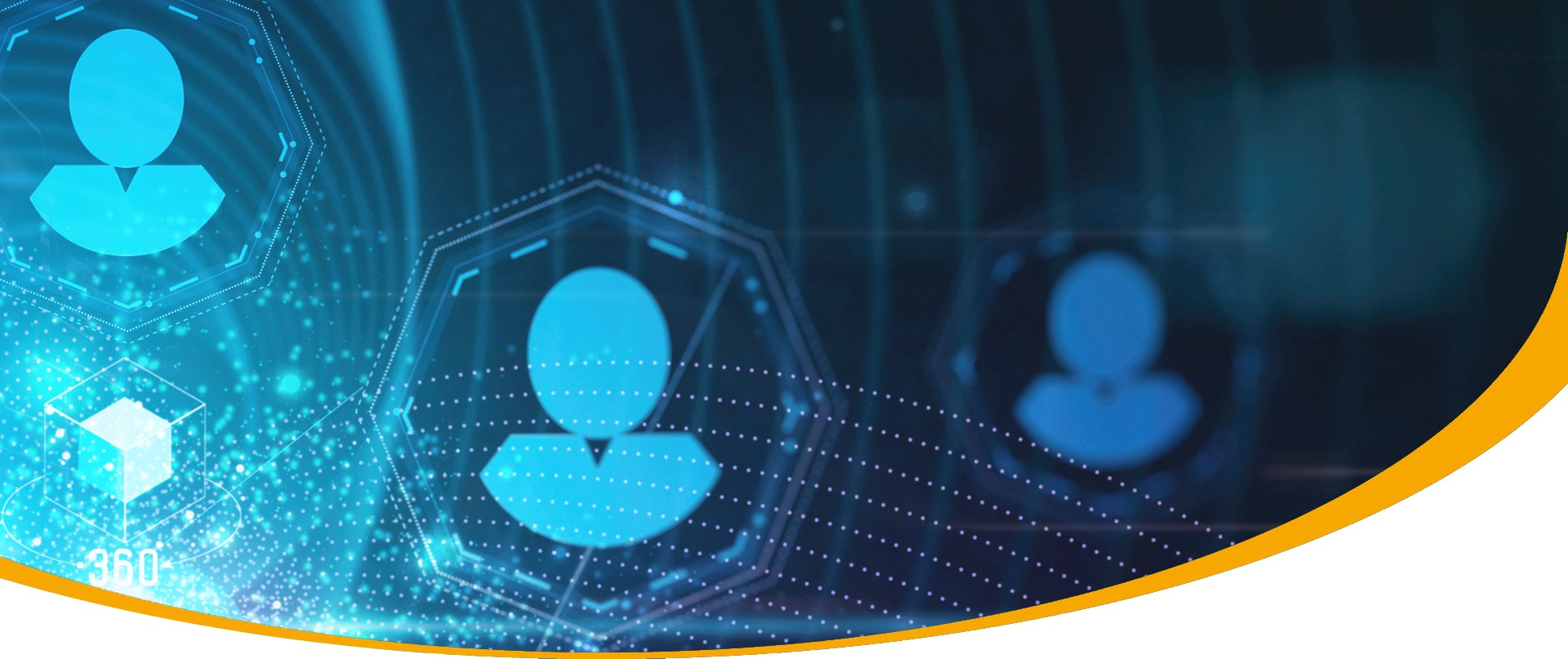 Leadership, Experience and Excellence
Ascenty is Latin America's largest data center provider. This fact is the result of the daily work of a team of highly specialized professionals, with extensive IT experience and with a mission: to provide Ascenty customers with a modern, robust, reliable and sustainable infrastructure for their business to grow safely and permanently.
Learn more about our team.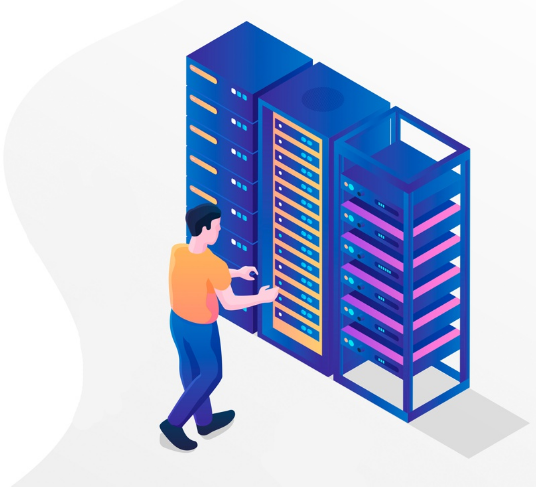 ASCENTY LEADERS
Meet our leaders

Chris is a U.S. citizen permanently residing in Brazil since 1989.He was the founder and CEO of Vivax, the second largest cable TV carrier in Brazil, that he started in 1995.He led Vivax's IPO in 2006 on the Bovespa stock exchange, and the company was later acquired by NET Serviços in 2007.Chris was also the CEO of Voyager Inc., an Internet company that went public in 1999 on the NASDAQ stock exchange (acquired by a U.S. telecom group in 2000).Chris holds a bachelor's degree in business administration from the University of Maine and an MBA from Harvard University.
Gustavo Sousa EXECUTIVE PRESIDENT

Gustavo has held executive positions at large Brazilian companies, such as CEO and CFO/DRI at Cielo,
CFO/DRI at Klabin, CEO and CFO/DRI at CPFL Renováveis, Controller, Treasury, Investor Relations and Tax Officer at Companhia Siderúrgica Nacional and Controllership Officer at Banco do Brasil. He holds an MBA from Columbia Business School, a Master's degree in Economic Business Management from the University of Brasília, an MBA in Financial Administration from Fundação Getúlio Vargas and a degree in Business Administration from the Federal University of Rio Grande do Norte.
At Ascenty, he has been Executive President.
Marcos Siqueira VP OF OPERATIONS

Marcos has extensive experience in Data Center and Telecom segments. Marcos joined Ascenty in 2012 and has held various management positions in his ten years at the company. Prior to Ascenty and for 10 years, he worked in various management level positions at Level 3 in Sao Paulo. Marcos has experience in operations, product development, pre-sales and after-sales Teams. Marcos graduated from FIAP and has an Executive Master Business Administration from INSPER.
Gilson Granzier VP OF HR AND SPECIAL PROJECTS

Gilson has extensive experience in the financial, administrative, human resources and IT areas. For the last 20 years, he has been ahead of the Administrative and Financial Management of important companies, such as Cumberland, subsidiary of the GSI Group, Inc – global leader in the poultry farming, pig farming, and grain drying and storage equipment segment -, where he played a key role in implementing the group's Brazilian unit and coordinating a major acquisition within the segment, followed by Vivax SA, a broadband Internet and cable TV company controlled by Great Hill Partners, where he was involved in the 1999 startup process and led the Canbras acquisition process, the IPO process in 2006, and the sale to NET in 2007.He also led the IPO of Nutriplant SA, a company in the chemical industry, as well as the divestment process of Buscapé, a price comparison website also controlled by Great Hill Partners, in 2009.He has worked at Ascenty since the operational start-up in 2010.He has degree in business administrator with specialization in finance and strategic business management.
Felipe Caballero VP OF DC DESIGN, ENGINEERING AND CONSTRUCTION

Felipe has worked in the data center sector since 1997. He participated in the design and development of several important Data Center projects from inception to deployment. Felipe has been responsible for large Data Center infrastructure operations, managing all critical environment maintenance and operating routines. Felipe graduated from the ORT university in his home country, Uruguay.
Werner Süffert VP OF FINANCE

Bachelor in Business Administration from the University of Brasília and Master from COPPEAD/UFRJ, Werner also holds an MBA in International Business from FIPE/FEA – USP and more than 30 years of experience leading startup projects, mergers, acquisitions and turnarounds in Brazil and abroad.
He served on the Audit, Tax, Finance, Investment and Management Committees of several institutions, with emphasis on strategy, governance, finance, risk management, marketing and financial operations.
Before joining Ascenty, he contributed to companies such as Banco do Brasil, BB Seguridade, Brasilprev, Brasilcap and IRB Brasil RE in C-level executive positions in finance and other areas.
Roberto Rio Branco VP OF MARKETING AND INSTITUTIONAL RELATIONS

Roberto has extensive experience in marketing, sales and operations. He worked as Sales Director of Vivax for four years, and previously worked as the COO of cable television company TVA. Roberto also held several management positions at Mesbla, Bank of Boston, and Citibank. Roberto holds a bachelor's degree in business administration from Faculdade Moraes Jr/ Mackenzie, with several professional courses in Brazil and abroad. He was Chairman of the Board of Directors of NEOTV (Independent Paid Telecommunication Carriers' Association), as well as Officer and Member of the Board of Directors of TELCOMP (Brazilian Association of Competitive Telecommunication Service Providers).
Pablo Campagnac VP OF BUSINESS DEVELOPMENT

Pablo started his career working in the financial markets. He has extensive work experience in both sales and operational activities. In the last 15 years, he participated in Vivax' start-up operation until its acquisition by NET Serviços, in 2007, and was part of Ascenty's start-up efforts. Currently, Pablo manages the sales and sales engineering organization. Pablo holds a bachelor's degree in economics and an MBA from Boston University.
Arturo Wheeler REGIONAL DIRECTOR MEXICO

Arturo has over 30 years' experience leading highly effective teams in mission-critical IT functions in globalized environments for Mexico and Latin America. He developed his career mainly in the financial sector with Citibank, where he was responsible for several operation and engineering functions in Telecommunications and Data Centers. The executive was also part of Americas regional leadership teams for the bank, where he was responsible for establishing operating models and local, regional, and global team transitions through which operational efficiencies, service improvements, and cost reductions were achieved.
Arturo joined Ascenty in late 2021 as Regional Director for Mexico in order to strategically direct, plan and oversee Ascenty's operation and expansion in the country.
Fábio Trimarco DIRECTOR OF COMPLIANCE AND QUALITY

Fábio has a BS in Computer Science, an MBA in IT Governance, and an undergraduate extension in Business Compliance from PUC. The executive has a background in IT, with extensive experience in various sectors, in multinational companies such as General Motors, EDSHP Enterprise and PromonLogicalis.
He spearheads the Compliance and Quality area, focusing on ethics, conduct, as well as Quality, implementing and managing standards and certifications such as such as ISOs 9001 quality management, 14001 environmental management, 20000-1 IT service management, 27001\27701 information security management, 37001\37301 anti-bribery management, 45001 occupational health and safety management, 50001 energy management, PCI DSS, SOC, UPTIME TIER III, and TÜV TR3 (TIA942).
Rodrigo Radaieski DIRECTOR OF SERVICES

With more than 20 years of experience in the Internet and Data Center market, Radaieski has been active in these segments since they emerged in Brazil. With a solid career as a manager in IT areas focused on providing services, Radaieski presents solid knowledge of the technology market. At Ascenty he is responsible for the Service Delivery teams (Projects, NOC and Smart Hands), Networking and IT.
Ana Letícia Caressato HUMAN RESOURCES DIRECTOR

Ana Letícia has an undergraduate degree in Psychology, an MBA in People Management, and a graduate degree in Organizational Coaching. She has worked in HR for over 15 years, for companies in the agribusiness and pharmaceutical segments. She is completing 10 years at Ascenty.
Her varied responsibilities include all HR subsystems such as: training and development, recruitment and selection, payroll, and strategic organizational issues.
Fábio Matos EXECUTIVE MANAGER OF DATA CENTER OPERATIONS
Electrical engineer with a degree from Universidade Paulista and 20 years of experience in the electrical and automation industry. Matos has been in the Data Center business since 2008, helping operate and expand IBM's Data Center in Hortolândia along with the company Manserv, leading critical operations and maintenance teams and supporting critical system deployment activities.
He joined Ascenty in 2013 to spearhead operations at the Data Center in Jundiaí – Ascenty's first in high density – and currently manages the operations of all of the company's Data Centers.
José Roberto EXECUTIVE LOGISTICS MANAGER

José Roberto has extensive experience in administration and logistics. For 20 years, he was in charge of logistics management at Goodyear Brazil, integrating the management team responsible for the storage and shipping of all domestic and international production.
He then took over as head of the administrative and logistics units at Vivax, a cable TV and broadband internet provider, since the company's start-up.
At Ascenty, he has been in charge of the logistics and administrative units since the company's inception.
José Roberto has an undergraduate in business administration and a graduate degree in business management from Centro Salesiano Universitário de São Paulo (UNISAL).
Rodrigo Hunnicutt EXECUTIVE MANAGER, CONSTRUTION

Rodrigo has worked at Ascenty since 2018, and helped deploy the first "Built to Suit" data center infrastructure projects built on Ascenty's own land.
He oversaw construction of several data centers in Brazil and Mexico. He has extensive experience in project design, planning, management, and construction. He earned a degree in Architecture in 1991 and has an MBA in "Technology and Management in Building Production" from USP Politécnica.
Hatila de Aquino LEGAL DIRECTOR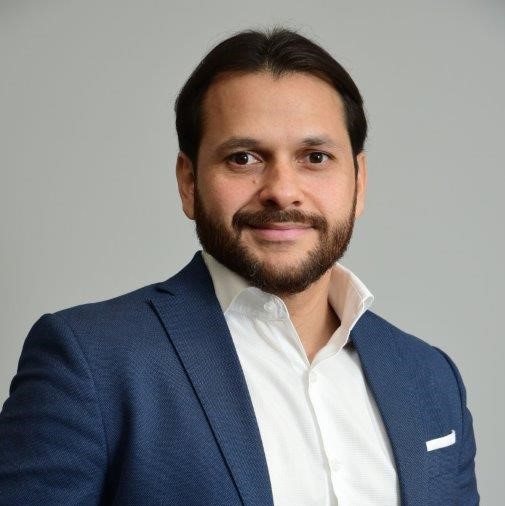 Hatila is a lawyer with an MBA in Corporate Law from Fundação Getúlio Vargas, specializing in Tax and Infrastructure Law, with 15 years of experience in leading legal departments, working directly in the areas of infrastructure, power and telecommunications.
Before joining Ascenty, he worked for companies such as CPFL Energia, Pátria Investimentos and SIIF Energies do Brasil, collaborating on the implementation of a wide variety of projects – highway concessions, shipping vessels, datacenters, solar, wind and hydraulic power plants. He also managed several M&As, IPOs, corporate restructurings and debt raisings.
Sergio Abela DIRECTOR OF DATA CENTER OPERATIONS

Abela has worked in the Telecom Infrastructure segment since 1997. He started off working at PROMON, helping implement fixed telephony centers and hubs for Netstream. He also worked in TIVIT's Data Center startup, where he climbed from Infrastructure Engineer to Senior Infrastructure Executive. He was responsible for managing and operating all of the company's Data Centers, offices and warehouses.
Lívia Gonçalves CONTROLLING DIRECTOR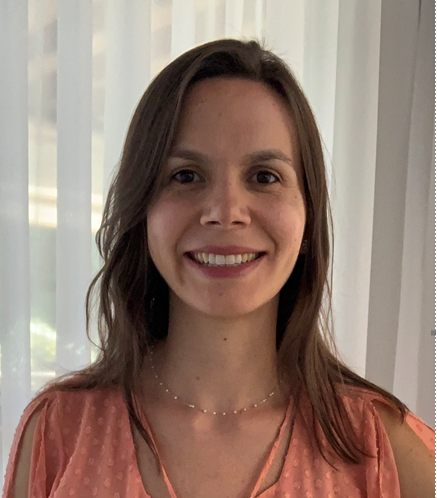 Lívia, has Executive MBA in Finance from INSPER and a degree in Accounting Sciences and Public Administration from PUC-SP and UNESP, respectively, Livia has worked in the accounting, tax and financial areas in publicly traded and large companies, such as Cielo, Banco Neon and Deloitte. He has extensive experience in financial statements and disclosure of results to the market, corporate restructuring and M&A projects, financing strategy and hedge accounting, tax and financial efficiency, among others.
Jéssica Braga MARKETING DIRECTOR

Jéssica has over 15 years' experience working in marketing and communication roles for large companies. She was responsible for leading the entire process of positioning Ascenty in the market, from its entry as a startup to today as a leader in the segment.
She has an undergraduate degree in Social Communication, and a graduate degree and an MBA in marketing from Fundação Getúlio Vargas (FGV).
Adriana Castelli EXECUTIVE FINANCE MANAGER

Adriana has 30 years' experience in Accounting, Financial Planning and Treasury. She has worked for large groups such as Vicunha, DuPont, and Vivax SA, a cable TV and broadband internet provider, where she worked for 8 years from the company's inception to its IPO.
At Ascenty, she has worked in LATAM Treasury management since 2011, focusing on cash flow management, financing and derivative operations.
She holds a degree in Accounting with specialization in Corporate Finance from Fundação Getúlio Vargas.
Marcos Alves EXECUTIVE MANAGER, DATA CENTER OPERATIONS

Marcos has 17 years' experience in the Data Center market, and has worked for companies such as Impsat, where he operated Data Centers, and TIVIT, where he spent 14 years and rose to Senior Infrastructure Executive. He was responsible for Cabling Operation, Asset Management, Hardware Support and all expansions of the company's Data Centers, offices and warehouses.
He has a degree in Electrical Engineering from Mauá Engineering School and an MBA in Business Management from FIA. At Ascenty since 2021, he works in the operational management of Data Centers.
Stéfano Barbosa EXECUTIVE FP&A MANAGER

Stéfano has 10 years' experience in accounting, finance and planning. He has an undergraduate in Finance and Entrepreneurship from Texas Christian University and a graduate degree in Business Administration from Fundação Getúlio Vargas.
He began his career at Ernst & Young auditing domestic and publicly traded companies. After some time, he turned his focus to the FP&A area at Kemin, a U.S. company with operations in more than 90 countries, where he was responsible for South American companies over a period of 2 years.
He started in theFP&A unit at Ascenty in 2018 and partook in the company's growth and expansion in recent years.
Alexandre Demarchi ENGINEERING AND CONSTRUCTION DIRECTOR

Alexandre has over 20 years of experience in the implementation of large projects and works, working directly in Telecommunications Infrastructure and Electrical Engineering. Prior to starting his activities at Ascenty, he worked for 10 years as a team leader of engineers and designers for major industrial projects such as refineries, petrochemical hubs and oil refining and storage platforms (FPSO) for Petrobrás and mining plants for Vale. Alexandre is Electrical Engineer with specialization in Electronics and Electrotechnology from the Paulista University and the Polytechnic School of USP.
Carlos Parra DIRECTOR REGIONAL COLOMBIA

Professional in electrical engineering with more than 20 years of experience in the infrastructure and technology industry. He began his career in the Colombian Association of Engineers, a technical advisory body of the National Government. Worked with the Inter-American Development Bank IDB for the strengthening of the engineering productive chain. Worked for several years in the Ministry of Information Technology and Communications of Colombia in one of its programs of technological inclusion.
He participated as Project Manager in the construction of the first data center of maximum qualification in Colombia.
Carlos Andrés recently joined Ascenty as Regional Director for Colombia with the objective of strategically directing, planning and supervising the operation and expansion of Ascenty in the country.
José Carlos M. Queiroz DIRECTOR OF OCCUPATIONAL HEALTH & SAFETY

José Carlos is an Electrical Engineer with a graduate degree in Occupational Safety Engineering, Project Management and Health Management. His career spans across more than 20 years in technology companies such as Ericsson Telecomunicações and IBM.
In the latter, he led the Occupational Safety team, providing support to the Business Units in Brazil regarding Occupational Health & Safety, and was part of the Management Leadership Americas Team.
At Ascenty, José Carlos takes on the Occupational Health & Safety area in all units and countries where the company operates.
Vinícius Minetto SALES DIRECTOR

Vinícius has extensive experience in the Data Center and Telecommunications market, where he has worked for over 15 years. He has held positions at major players in the Brazilian market, and joined Ascenty in 2012 to strengthen the sales team. He has an undergraduate and a graduate degree from FATEC with an MBA in Sales Management from FGV (Getúlio Vargas Foundation). At Ascenty, he is responsible for the Sales, Solutions Architecture, and Products teams.
Eduardo A. Pereira EXECUTIVE CONNECTIVITY ENGINEERING MANAGER

Eduardo has worked in the Telecommunication Infrastructure segment since 2001. He started his career at Canbras/TVA (Vivax/Net Serviços) with experience in all technical areas, from projects, construction and operation of networks. He also experienced the massification of fiber-optic networks for last-mile contracts in landline carriers and backhaul for mobile carriers.
He has been working at Ascenty since its start-up and has been in Management since 2017.
Eduardo is a civil engineer graduated from Unip and he is now responsible for Ascenty's Network Planning, Special Projects, Backbone and Regulatory areas.
João Walter EXECUTIVE MANAGER OF PRODUCTS SERVICES

João has more than 15 years of experience in the Data Center and Telecommunication market, working in major corporations of the industry. He joined Ascenty in 2013 to bolster the Solutions Architecture Team. The executive took on new challenges over the years and currently leads the Solutions Architecture and Products teams.
Pedro Gutiérrez EXECUTIVE MANAGER, LATAM

Pedro has an undergraduate degree in Civil Electrical Engineering, and a graduate degree in Energy Engineering. He has been in the telecom infrastructure industry for 20 years and joined Ascenty in 2019. He currently supports the Data Center operations management.
He has led operation and maintenance teams at a Data Center in Chile, as well as performing improvements for facility certification.
Content Hub