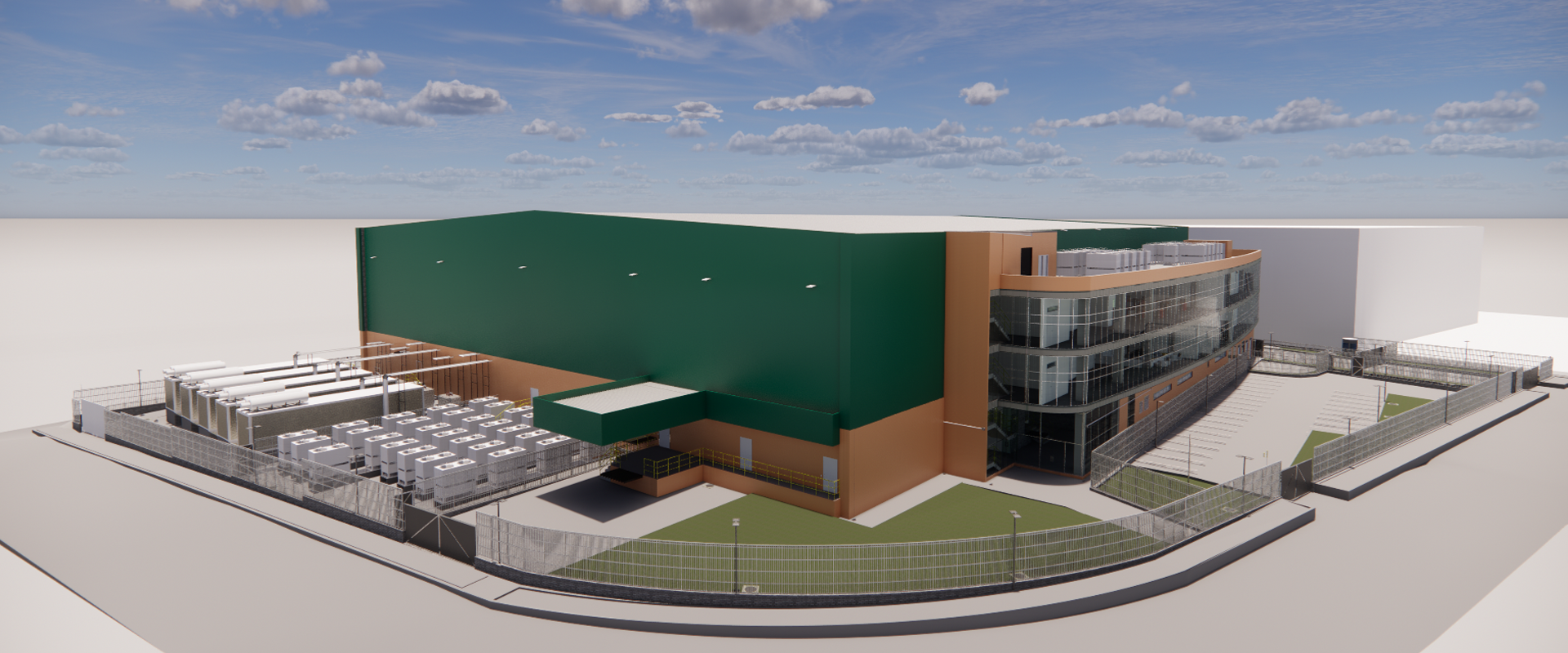 Bogotá 2
Like all other Ascenty Data Centers, Bogotá follows the same concept of powerful and cutting-edge infrastructure, offering redundancy and scalability across all systems.
Para mais informações ou agende um tour

10 MW
total power

9,000 sqm
total área
Connectivity
Carrier Neutral.
Dedicated Telecom meet me rooms.
Security
24/7 Monitoring using CCTV cameras with high-definition automatic movement detection.
Dual authentication for access control using biometric and magnetic cards.
Power
Tri-bus redundancy system (three power lines servicing each data hall).
Dual diesel fuel storage tanks with 48 hours of fuel autonomy without refueling.
Cooling
Isolated technical corridors for equipment maintenance.
Dual coil cold water chiller system.
Bogotá – 2
Strategic Location:

Strategically located to meet our clients needs, the Bogota 2 Data Center is the perfect choice for companies seeking security and scalability to store their data.