Connectivity solutions for a world that is always online
Relying on efficient and functional connectivity is no longer a competitive advantage – it is now a business necessity. Connectivity is the foundation that will allow your business to ensure proper business system maintenance, share information securely across your team, set growth targets, define corporate strategies, and keep your staff working.
At Ascenty, you find the best in infrastructure and professionalism, building robust, secure connections with guaranteed availability and access resiliency.
Proprietary data centers and outsourcing support
Ascenty has carrier-neutral data centers, so you can use our own network at your convenience – but if you prefer, you can choose another provider to meet your demands. Since our Data Centers are not linked to a specific telecom carrier or provider, your company is not limited to a single service alternative. This translates into complete versatility to meet your business needs.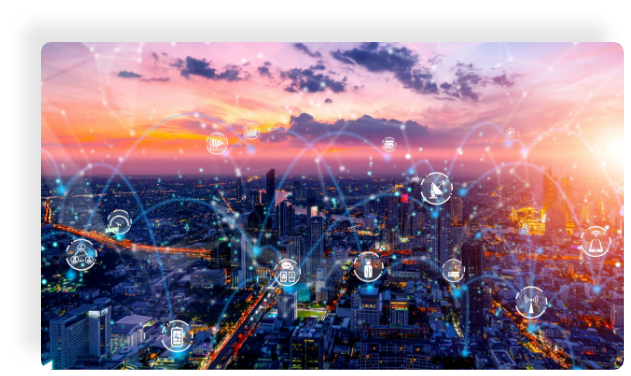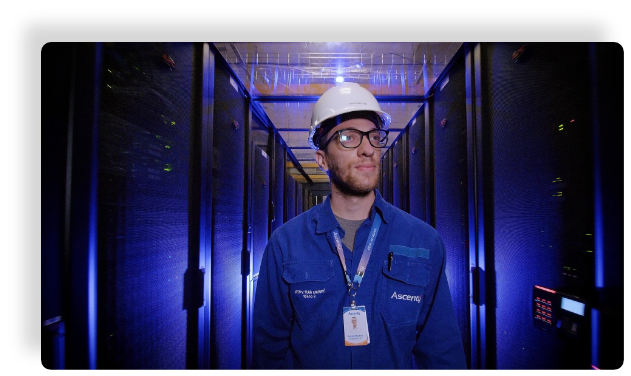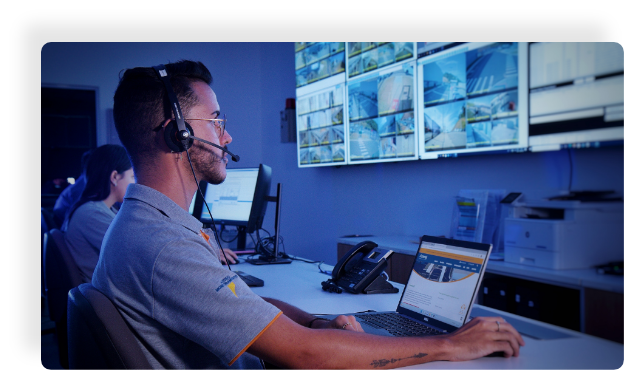 Solutions
Learn about Ascenty's connectivity solutions and differentials

LAN TO LAN
Ascenty's Lan to Lan solution allows your company to use a private network to connect different points of the business – such as headquarters and branch offices, for example. With this, employees and collaborators will be able to securely, quickly and directly access the information they need for their tasks, with an enormous gain in productivity.
Ascenty offers professional support and assistance to set up the solution, featuring a dedicated and specialized team committed to delivering efficient and high-quality service to clients.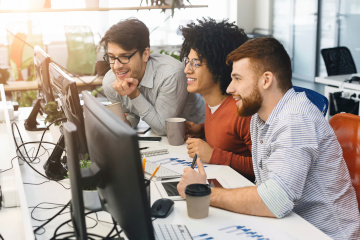 MPLS
Multiprotocol Label Switching (MPLS) is the ideal multipoint solution for transmitting and sharing data applications securely and with high capacity.
Through its SLA-backed MPLS tool, Ascenty delivers stability and high performance, transmitting strategic information at the speed your company needs. Application traffic is backed by service level agreements, crossing geographical boundaries and the company's facilities for maximum performance.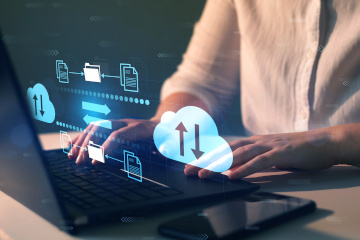 DWDM
Share data based on your latency and availability needs. Dense Wavelength Division Multiplexing (DWDM) is a high-speed network solution with an outstanding cost-benefit ratio to enhance your company's network interconnection capacity. On it, all data communication is processed through the same fiber optic, providing flexibility for an agile expansion.
Ascenty's DWDM solution can interconnect all network points without using any middlemen. These networks are also fully redundant and provide low-latency connections, which allows transporting all file types and replicating data in a synchronized manner.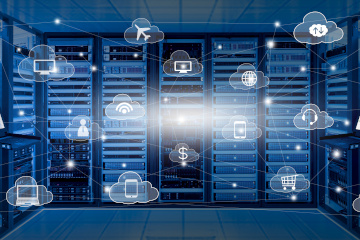 IP LINK
In a highly competitive market, even the smallest of bumps can cause massive damages to companies' reputations, productivity and business activities. Steer clear of downtime.
Ascenty's IP Link solution guarantees 100% connectivity and high service availability. Telecom carriers are integrated to Ascenty's physical structure, boosting the supply of connectivity through IP redundancy. If one of the carriers present in the Ascenty backbone becomes unavailable, all data is transmitted by another carrier, automatically and immediately, ensuring fast and uninterrupted services for your business.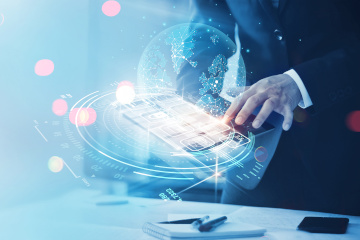 LAST MILE
Eliminate the latency, connectivity, and availability problems caused by the distance between your company and large urban centers. With Ascenty's infrastructure, your connection possibilities go further.
Last Mile was developed by Ascenty and allows the services provided by the operators to reach those customers who are not yet on the network because of their geographical position. A highly qualified business team, 100% focused on carriers, works to create fast and stable connections without bureaucratic obstacles, promoting local infrastructure, reducing costs and gaining network scalability to meet the specific needs of each client.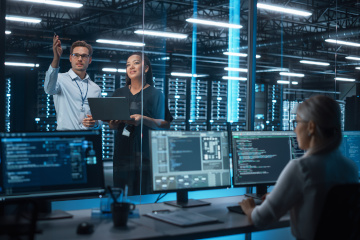 CROSS CONNECT
Cross Connect is Ascenty's solution that creates direct connection between different environments within the same Data Center, ensuring high performance, greater reliability, low latency and greater control over your company's network.
With Cross Connect, you can connect to other service providers hosted in the Data Center, telecom carriers and/or cloud computing providers directly in your IT environment. Take advantage of the cost benefits and connection redundancy that Cross Connect offers.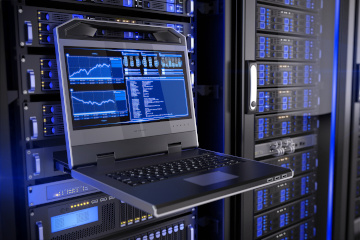 PIX
PIX is your direct connection to the world's top exchange points for higher speed connections and reduced Internet bandwidth use.
After acquiring an IX (Internet Exchange) connection in Ascenty's PIX (Interconnection Exchange Point), your company will have a direct connection to the networks of the main Internet Service Providers (ISPs) and companies with AS (Autonomous System), facilitating the exchange and traffic of information.
Ascenty's IX connection rounds up connectivity services across the entire Metropolitan Region of São Paulo (Greater São Paulo) and Fortaleza.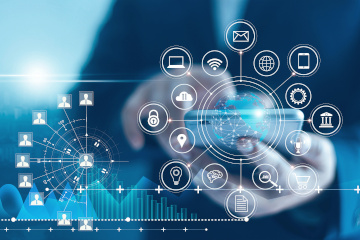 Infrastructure
Ascenty has a large, modern and resilient IT infrastructure to ensure your company's success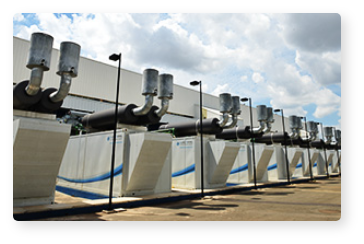 INFRASTRUCTURE AND PROFESSIONALISM
Ascenty's Lan to Lan solution connects your company through a private network to different business points, such as head office and branches. All with complete control, security and performance to boost your business.
With a high-performance dedicated fiber-optic network spanning across more than 5,000 kilometers, Ascenty guarantees availability, high capacity and direct connection with the top Cloud Providers in the market.

HIGH CAPACITY AND LOW LATENCY
The Brazilian leader in Data Center infrastructure, Ascenty ensures availability and quality for connectivity solutions. Through a distributed network strategy, we offer circuits with low latency and high capacity.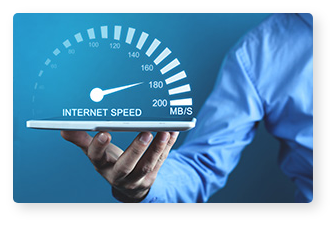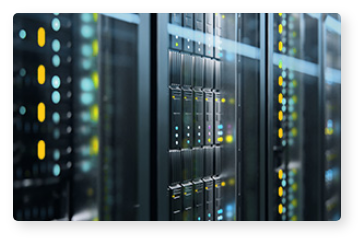 BENEFITS OF A CARRIER-NEUTRAL DATA CENTER
Ascenty's Data Centers aren't tied to a single telecom carrier or other service providers. This translates into a huge opportunity for your company: you'll never be limited to a single service option, with only a handful of connectivity choices. In Ascenty's Data Centers, you can link up to multiple carriers. The choice is always yours. This vast diversity of vendors ultimately boosts your competitiveness and generates gains in redundancy, ideal activity time and optimal cost-to-benefit ratio for your business.

AGILE INSTALLATION AND SUPPORT
With Ascenty, controlled services are installed quickly and by a highly specialized team.
An escalation list with all access levels to the executive team ensures superior efficiency in corporate service.