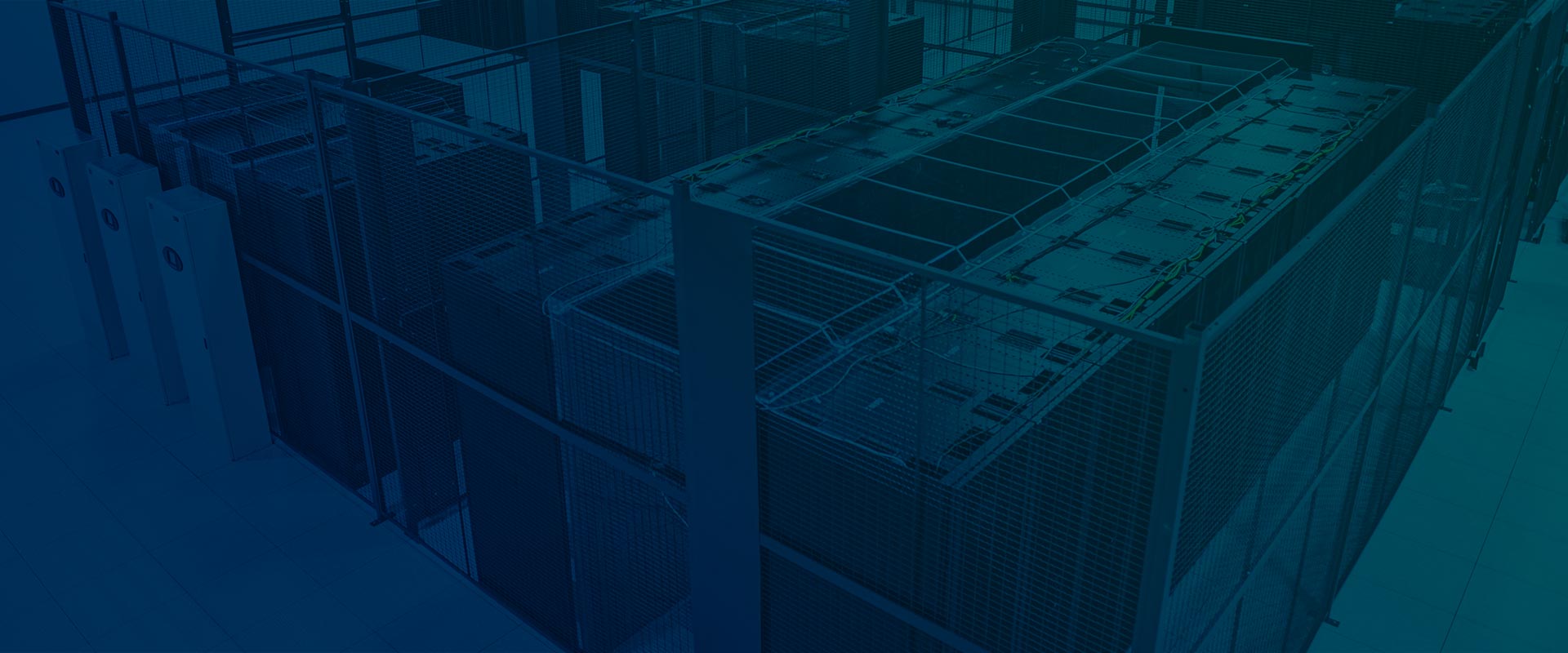 Ascenty Cages
Ascenty's Cages provide an added layer of security
for your Colocation Data Center infrastructure.
Ascenty Cages
To meet an increasingly higher demand for information security in IT environments, Ascenty offers an alternative designed based on specific market needs.
This is the Cages solution, which allows installing your Data Center Colocation on a zone defined at Ascenty with additional security resources.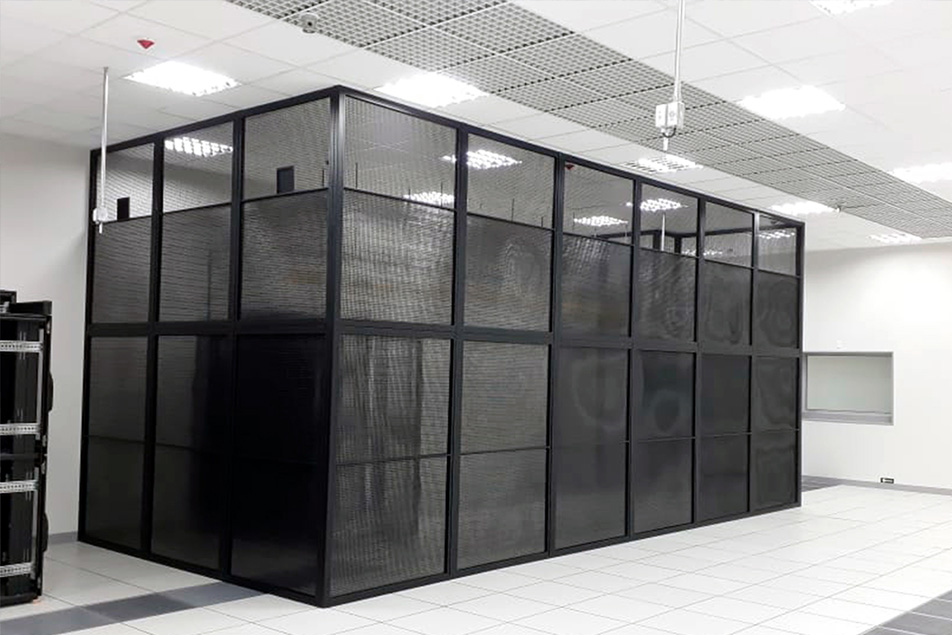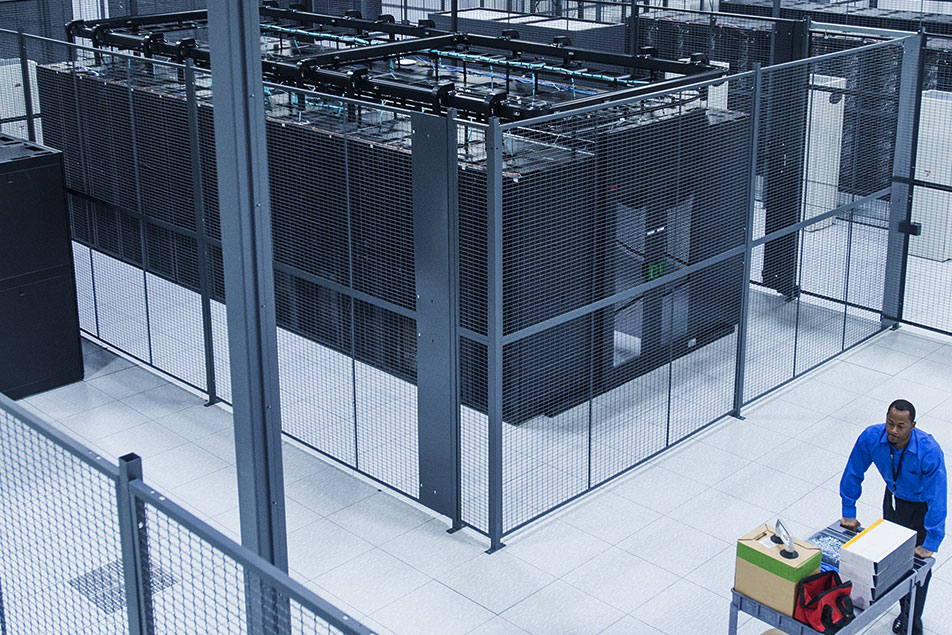 Benefits and characteristics of working with cages
Ascenty's cages are built with an extremely resistant steel structure to guarantee efficient integrity and ventilation for your Data Center Colocation.
The area subdivision resources vary according to the number of Racks used, allowing Cages to become a flexible solution that easily adapts to your business needs.
Unique features of Ascenty's Cages solution
Ascenty's Cages service offers a few unique features that stand out in the market.
Visual Isolation:
Polycarbonate boards prevent unauthorized personnel from viewing your equipment.
CCTV
The entire environment has CCTV surveillance with motion sensors.
Customization:
Ascenty meets your specific business needs regarding physical security and power consumption.
Efficiency:
The entire implementation process if extremely efficient.
Alternative contracting options

Ascenty offers two other options to contract Colocation solutions. Check them out below:

Our Data Centers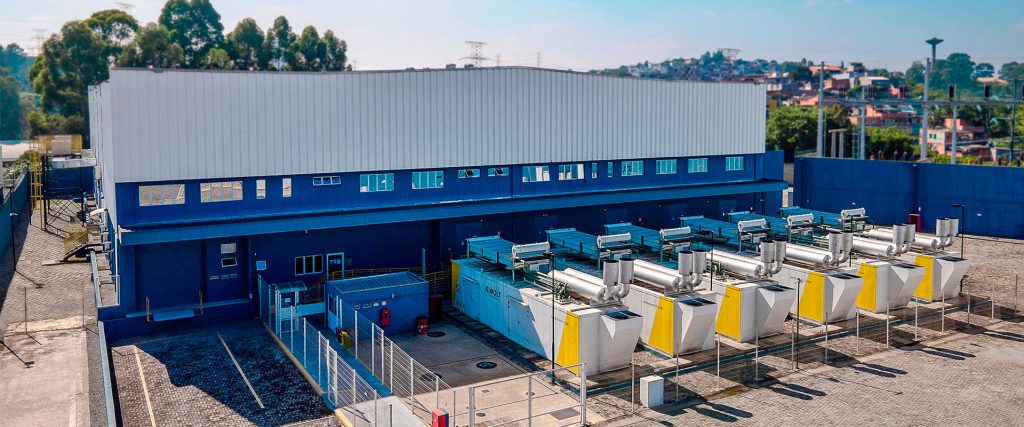 São Paulo – 6 Data Centers
The state of São Paulo is Brazil's main financial hub, housing the country's largest industrial park. The state has a diversified economy covering the textile, chemical, automotive, aeronautical and technology industries.
São Paulo is also regarded as a "global city", directly accessing the world's main air routes, in addition to housing branches of major multinational corporations.
Fully aware of São Paulo's importance for Brazil's economy, Ascenty installed six important Data Center units in the city. All of them are strategically located with easy access to the city's main highways and airports.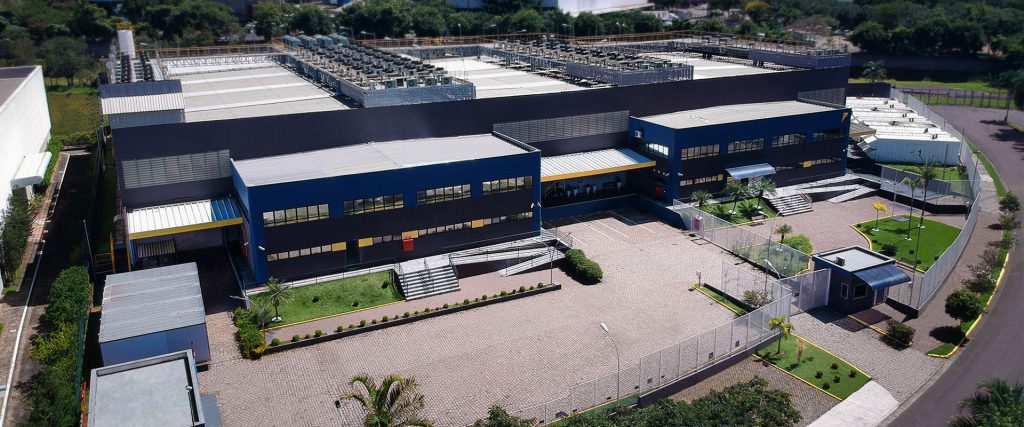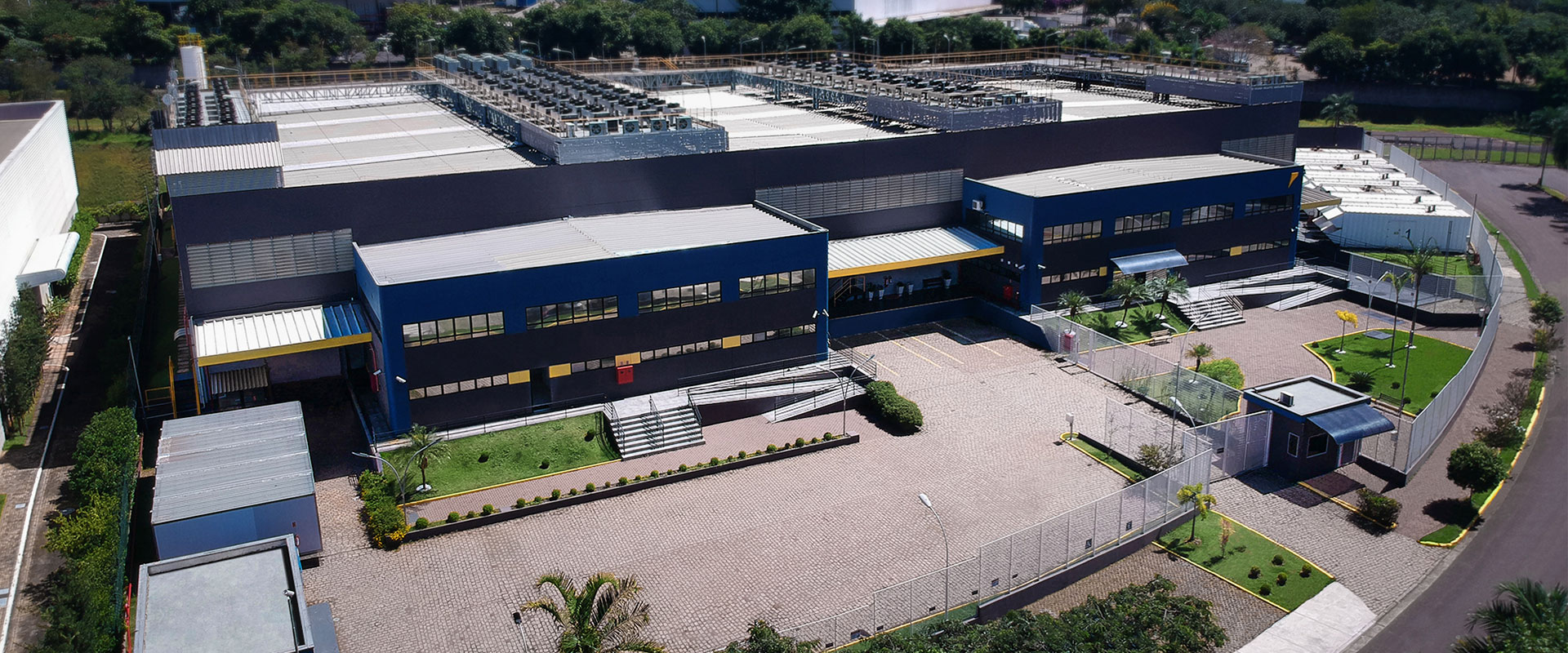 Campinas – 1 Data Center
Campinas has an active economy and a Gross Domestic Product (GDP) of BRL 57 billion. The city currently holds Brazil's the tenth highest GDP.
Campinas is also the second largest city in the state of São Paulo, curiously known as the "Brazilian Silicon Valley". This is because it is one of the main technological hubs in Latin America, concentrating approximately 30 of the top 500 tech companies worldwide.
Ascenty chose Campinas to build a Data Center and meet this demand of the region's industries and technology companies.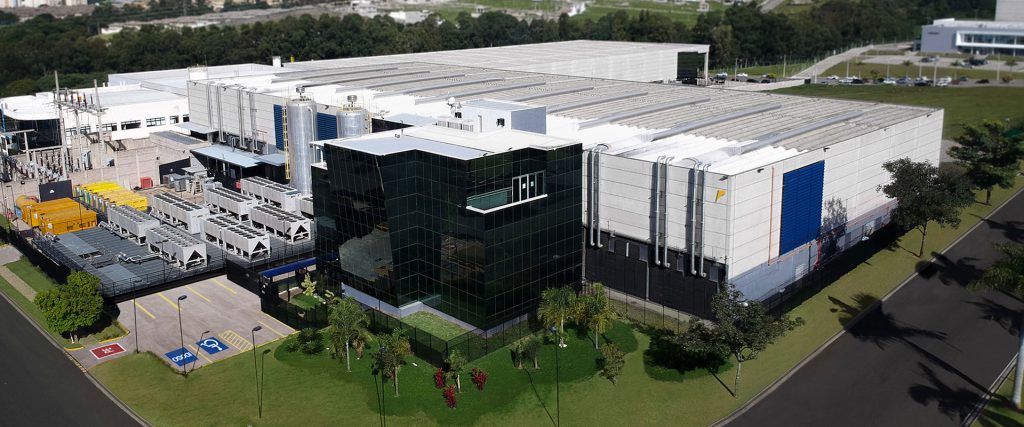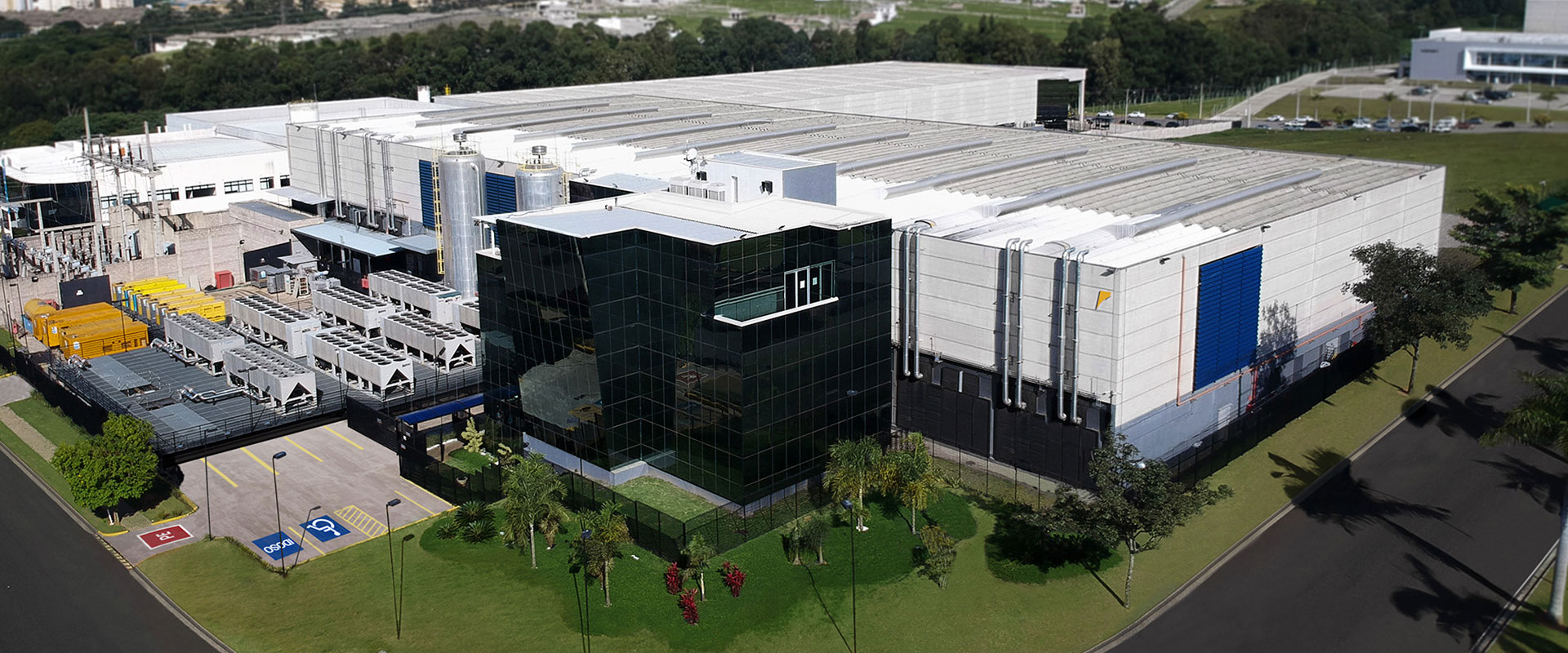 Jundiaí – 2 Data Centers
For some years now, the city of Jundiaí has featured one of the highest municipal GDPs in the state of São Paulo. Ranked fourth, the city is only behind the cities of Campinas, Osasco and the capital São Paulo.
Therefore, the region requires all of the technological infrastructure needed for its companies to grow. To help them achieve this goal, Ascenty installed two Data Center units in the city. Both meet all of the requirements of this particular industrial hub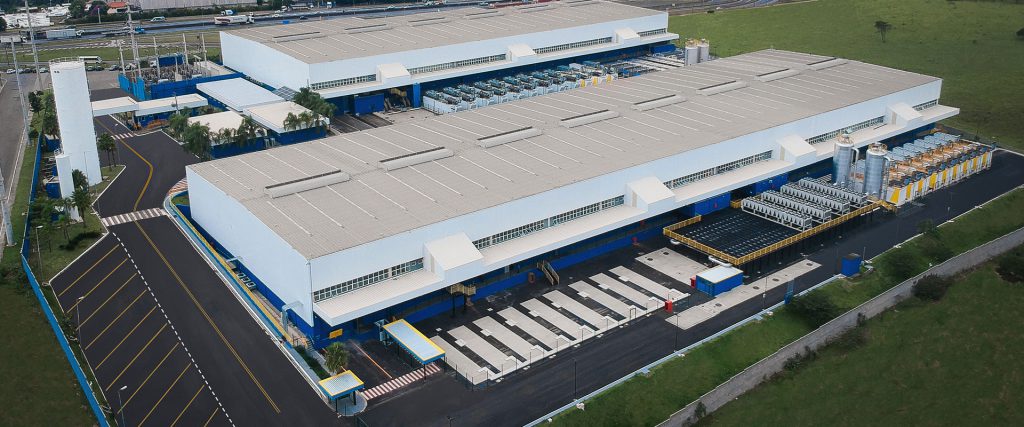 Sumaré – 5 Data Centers
Sumaré has shown a huge economic potential in recent years, representing a wide range of business opportunities for its residents and outside investors. The city also ranked among the top 10 most promising economies in Latin America, ready to receive foreign investment.
To cover all of the opportunities offered in the region, Ascenty installed five robust Data Center units in the city.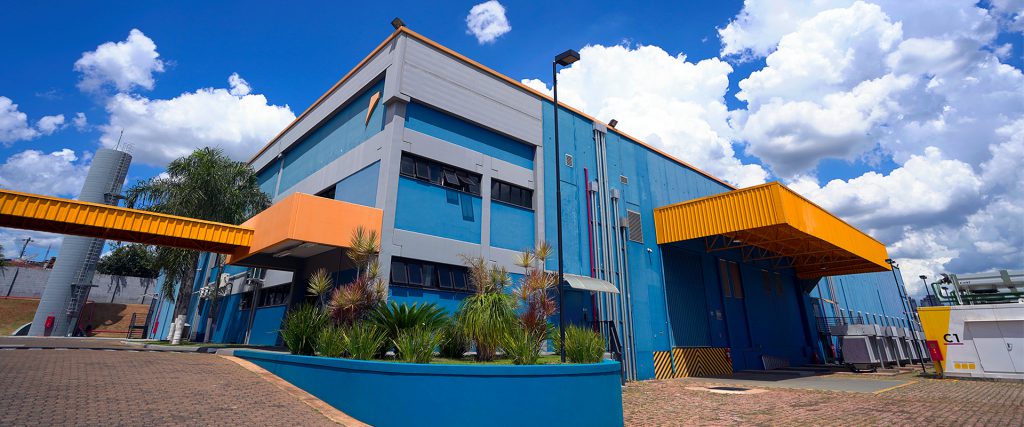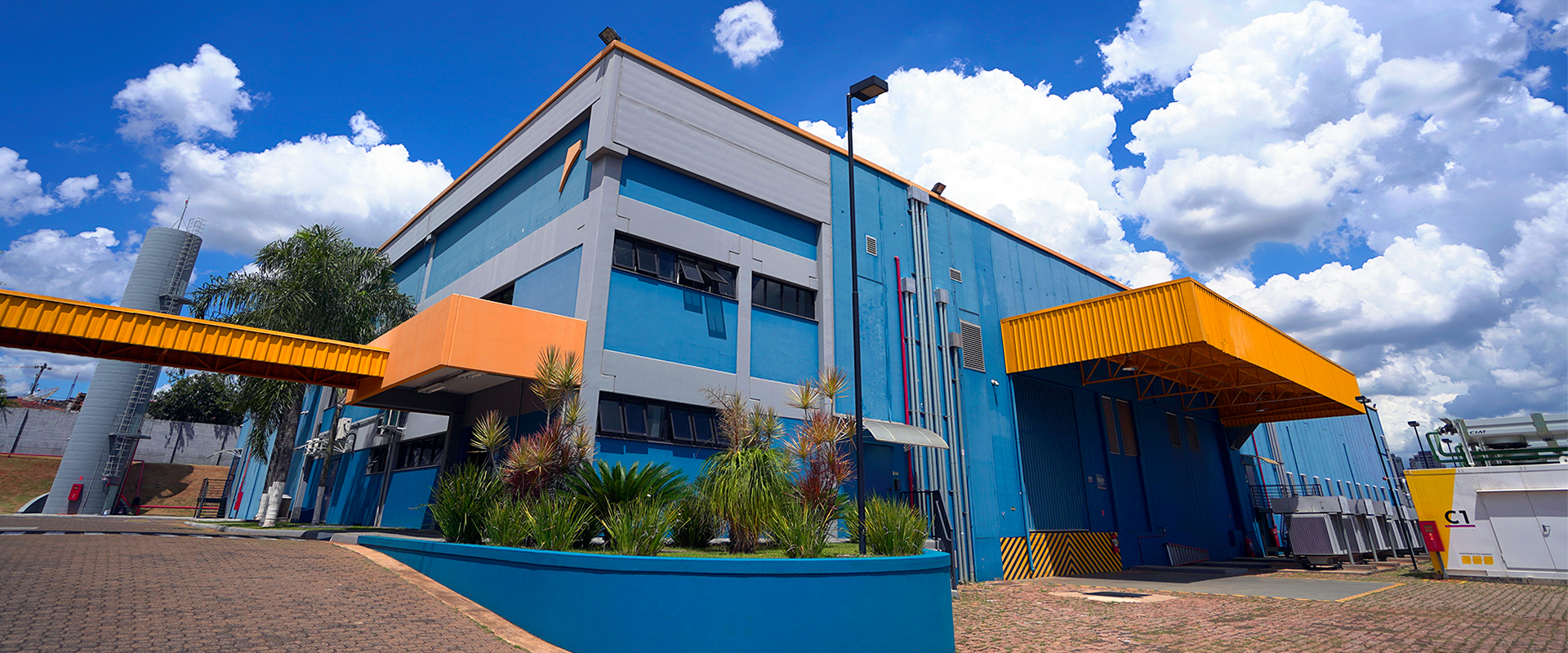 Hortolândia – 6 Data Centers
Hortolândia is a major economy of the state of São Paulo, regarded as one of the top 100 best Brazilian cities to live in. For this reason, the city has been increasingly attracting companies and manufacturers interested in tapping into its full potential.
Ascenty installed six Data Center units in the region to meet the demands of this constantly expanding city. All of them offer a robust and modern infrastructure concept.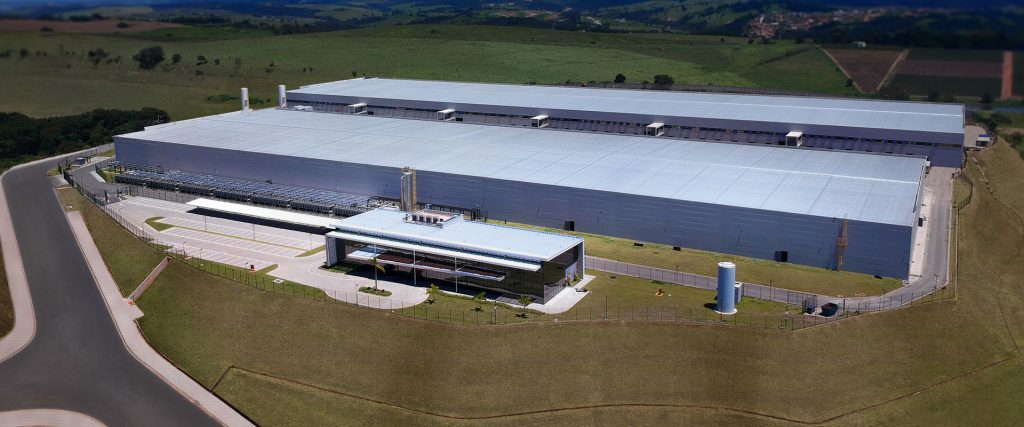 Vinhedo – 2 Data Centers
The city of Vinhedo hosts a major industrial park, home to multinational corporations and several other companies. It also has the sixth highest GDP in the state of São Paulo.
Due to its tax incentive laws for companies setting up shop in the city, it has been increasingly attracting newcomers. Ascenty build two modern Data Center units in the city to cover the region's demands.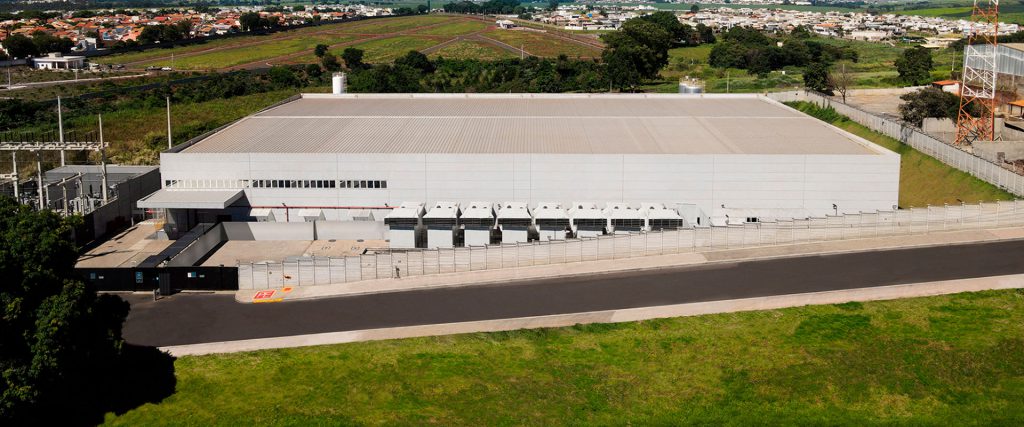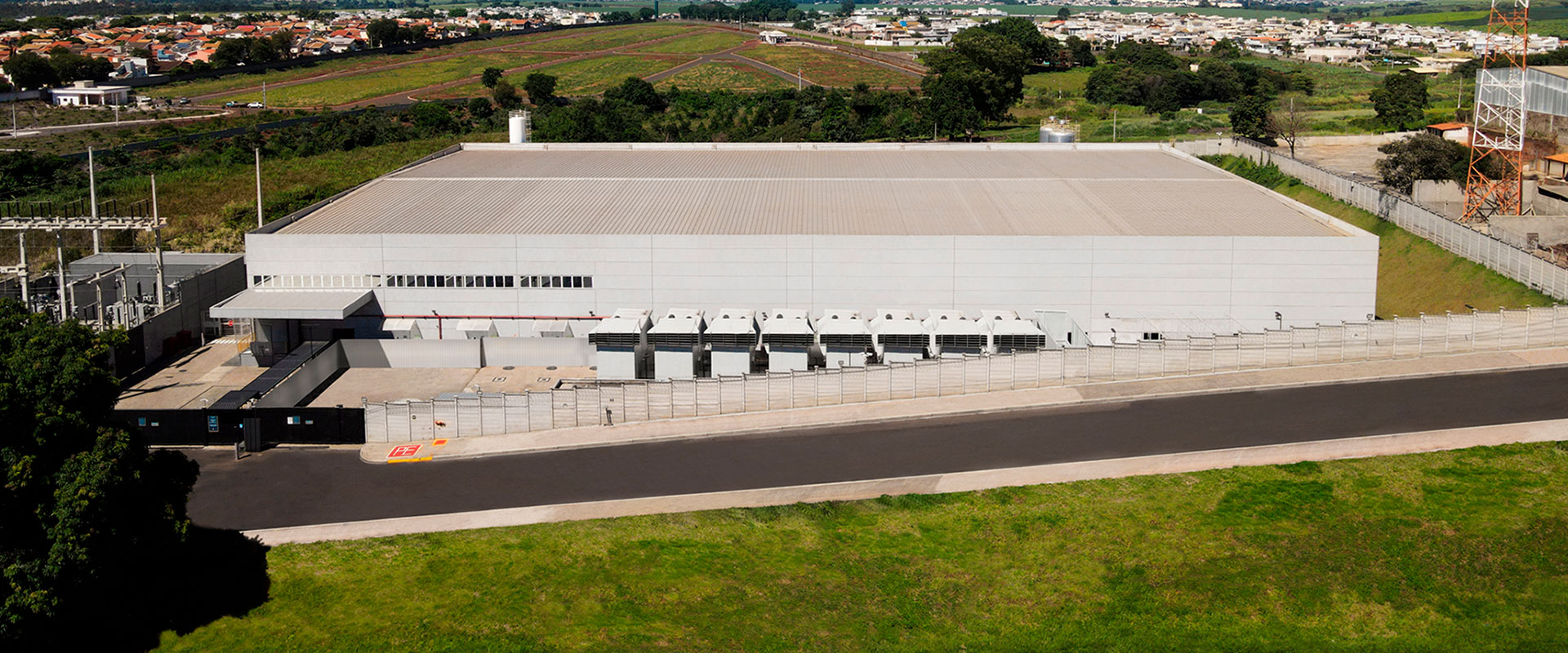 Paulínia – 1 Data Center
Paulínia is regarded as one of the main petrochemical powerhouses in Latin America, housing several different companies from the industry. Many of these companies are attracted by Paulínia's infrastructure, which has a very high Gross Domestic Product (GDP).
Strategically located, Paulínia has one Ascenty Data Center with high energy and storage capacity, which also offers all of the attributes that companies in the region require to keep growing.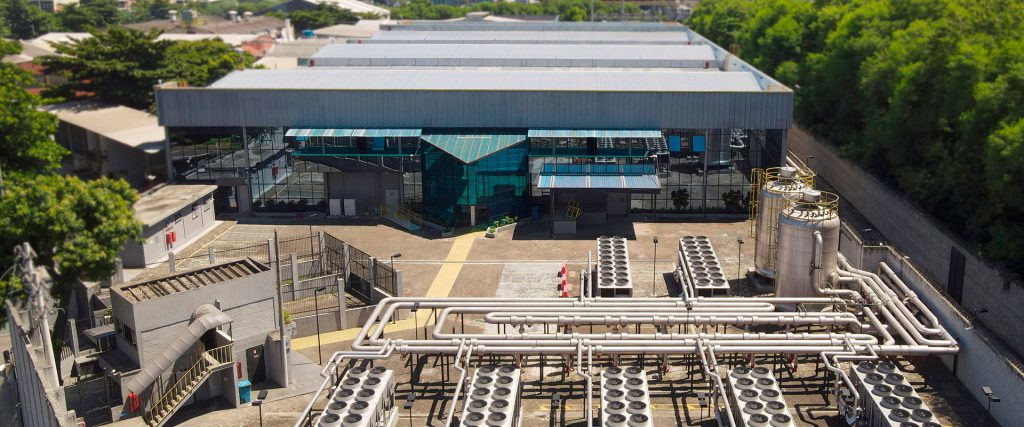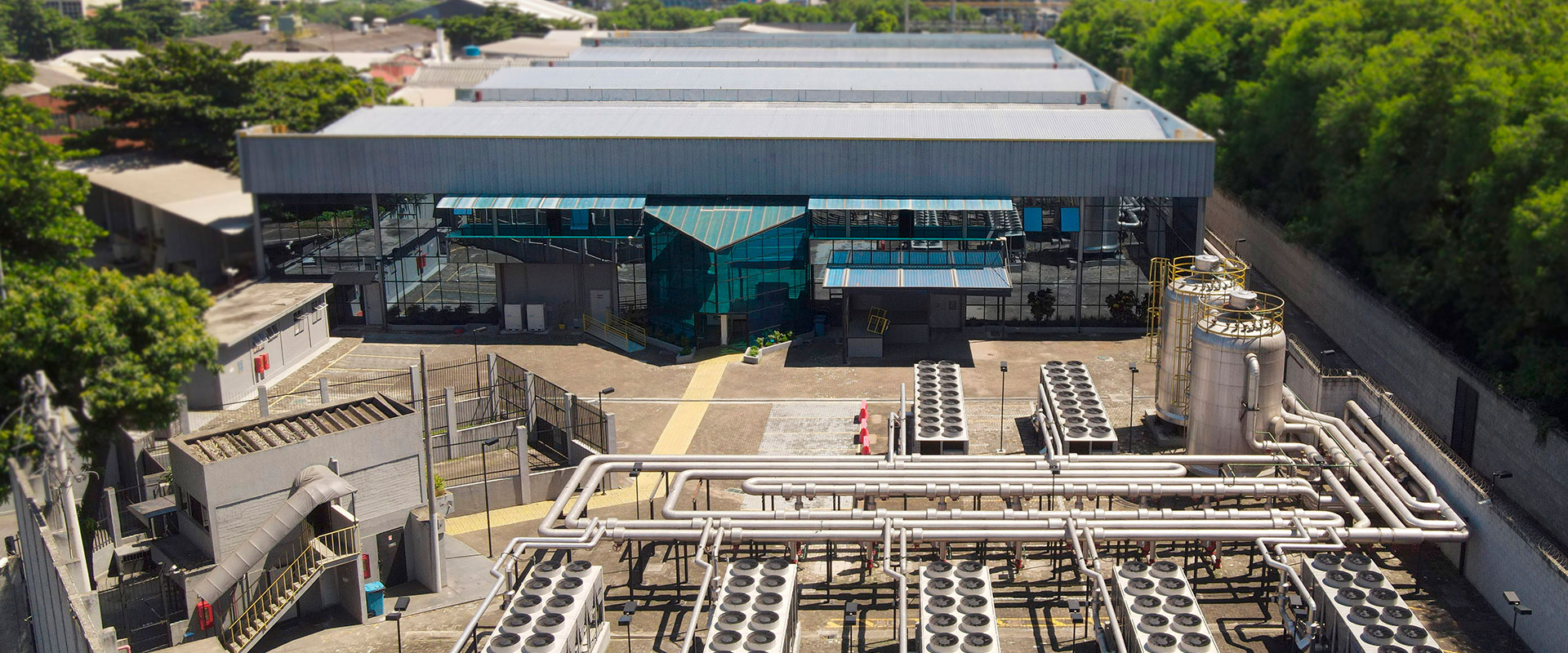 Rio de Janeiro – 2 Data Centers
Rio de Janeiro is considered Brazil's second largest economic hub, with an extensive industrial park and attracting tourists from all over the world.
Because of the city's relevance, it is home to major national and multinational companies. In order to meet the needs of all of these organizations, Ascenty built two robust Data Centers in Rio.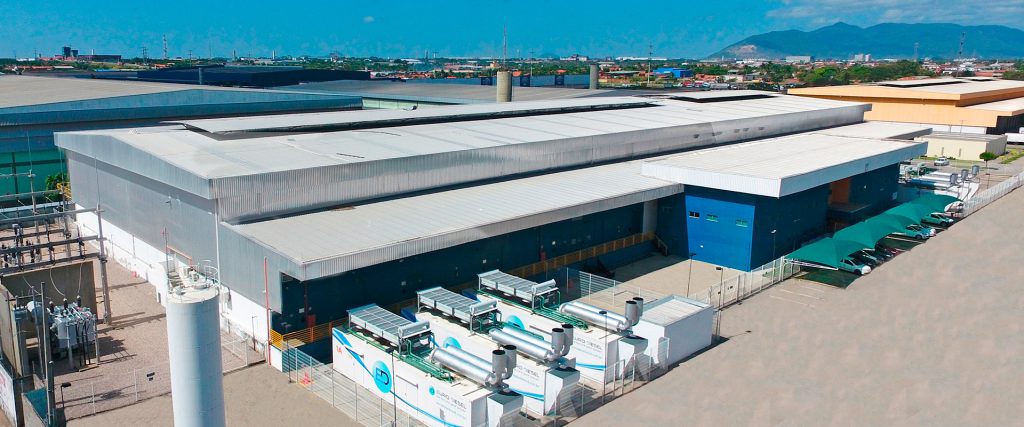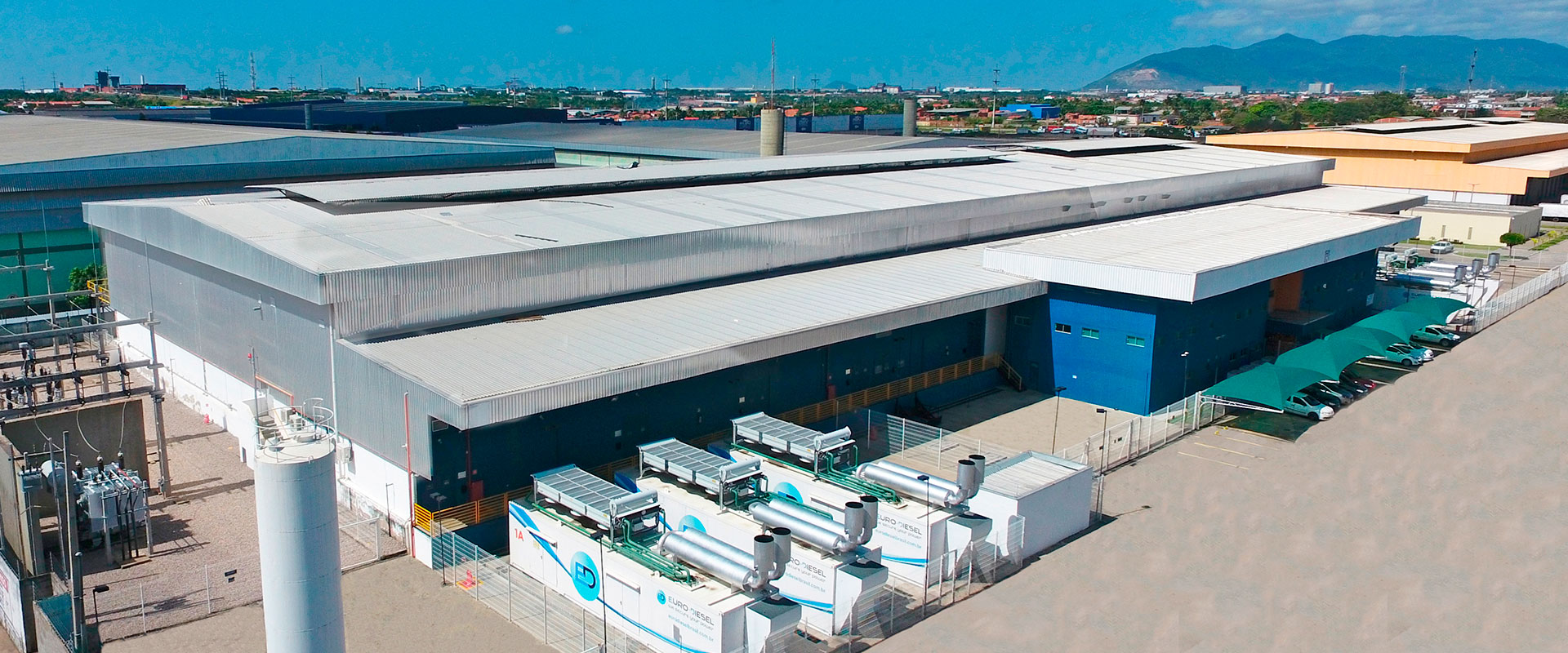 Ceará – 1 Data Center
Representing an important state for Brazil, Ceará has the third largest economy in the Northeast region. Ceará accounts for 14.5% of the region's Gross Domestic Product (GDP). The state attracted more than 600 national and foreign companies between 1950 and 2010.
To meet the growing demands of both the city and state, Ascenty built a robust Data Center next to one of the region's largest industrial districts.

Chile – 4 Data Center
Chile boasts the highest HDI in South America. With an economy heavily based on foreign trade, the country stands out in three sectors: agriculture and livestock, industry and services.
The industrial sector, for instance, accounts for approximately 50% of Chile's GDP. Ascenty chose the city of Santiago to host two Data Center units, showcasing the economic relevance of this South American capital.

México – 2 Data Centers
Mexico is ranked the second largest economy in Latin America, second only to Brazil. Extremely diversified, Mexico's economy encompasses agriculture and livestock, mining and industrial activities. Tourism is also a crucial activity for the country, attracting many visitors to its beaches and vast historical heritage.
Ascenty chose Mexico because of its economic relevance and its proximity to the United States. The company built two state-of-the-art Data Center units for companies seeking security and scalability to store their data.
Content Hub
Partnership between Ascenty and NUV provides record low latency between Brazil and Europe

Saiba mais

Data Center providers: what to consider before signing an agreement

Saiba mais

Ascenty's leadership meets with state authorities in Mexico

Saiba mais