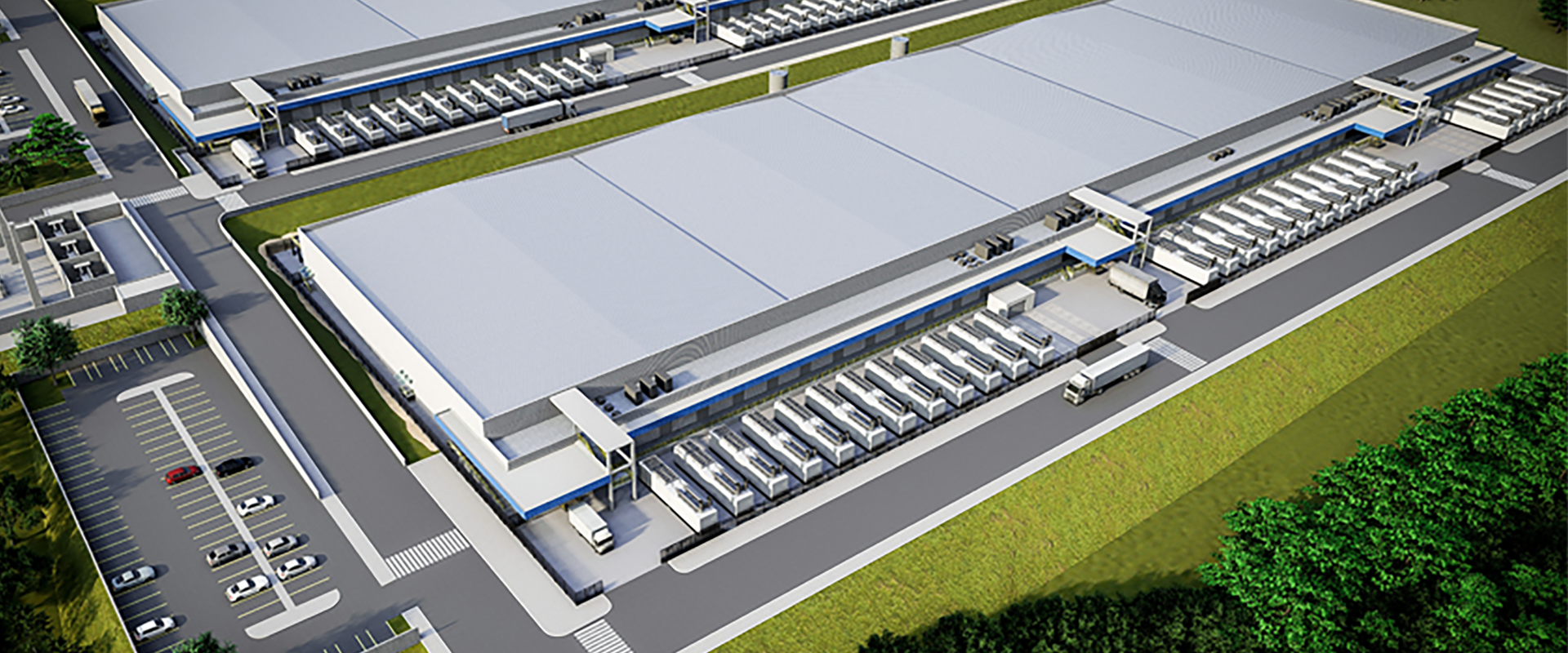 Santiago 3
Ascenty announces its third data center in Santiago, Chile, based on the same infrastructure quality standard. The site has high storage and power capacity and high redundancy. An investment fit to match the economic relevance of one of the most dynamic capitals in Latin America.
Para mais informações ou agende um tour

15 MW
total power

11,000 sq. ft.
total area

1.500
racks
Connectivity
Carrier Neutral.
Dedicated Telecom meet me rooms.
Direct connection with PIX Chile
Security
24/7 Monitoring using CCTV cameras with high-definition automaticmovement detection.
Dual authentication for access control using biometric and magnetic cards.
Power
Tri-bus redundancy system (three power lines servicing each data hall).
Dual diesel fuel storage tanks with 48 hours of fuel autonomy without refueling.
Cooling
Isolated technical corridors for equipment maintenance.
Dual coil cold water chiller system.
Specifications
| | |
| --- | --- |
| Site Power Capacity | 15 MW |
| Gross Data Center Space | 11000m² |
| UPS Redundancy | Tribus System – Power Generator+Static UPS (N+1) |
| Plant Chiller Redundancy | N+2 Chilled Water Plant |
| Data Center Structure | Precast Concrete and Metallic Structure |
| | |
Seismic Rating
Zone 0
UPS Power Capacity
70.080 KVA
Risk of Flood
ZONA 4
Maximum Floor Load Capacity
1833 kg/m²
Compliance Certifications
ISO 27.001
PCI-DSS
SOC 1
SOC 2
SOC 3
Type II


Santiago 3 –
Strategic Location
Ascenty has selected Santiago, the capital of Chile, as the location for its 17th data center. The building is positioned in a prestigious location that is easily accessible from the country's major highways, making it the perfect choice for companies seeking security and availability for their data hosting needs.
Guacolda 2100 – Comuna de Quilicura Region Metropolitana – Santiago – Chile – Código Postal 8710067