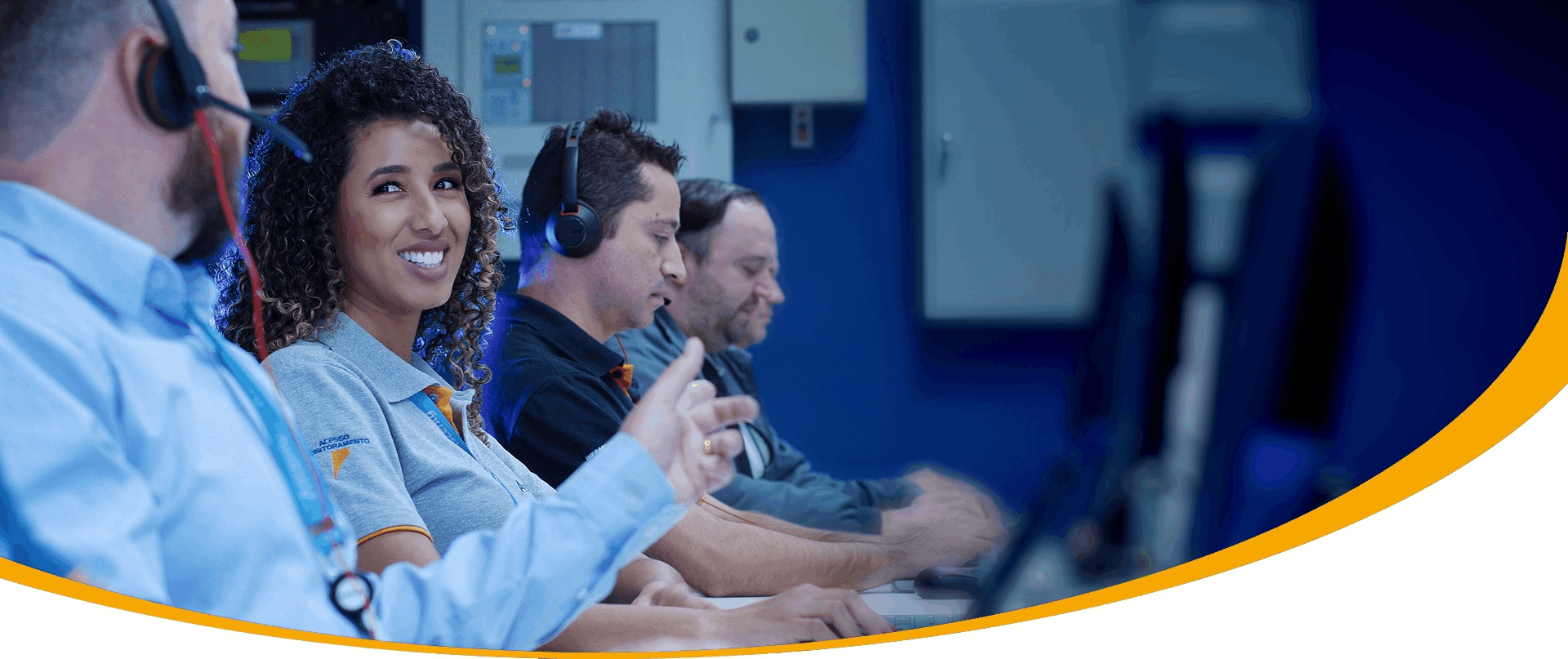 A Marketplace for technology services
Ascenty maintains a digital ecosystem with great potential for new businesses. At Marketplace, our clients quickly and easily find a wide range of offers for state-of-the-art technology service to support innovation and technological improvement.
Here, each partner offers the best of its products and services, in a free competition environment open to the entire network of partners, with unrestricted access.
Marketplace offers numerous technology services, from those related to servers and other physical equipment to solutions linked to cloud computing, cybersecurity, and application development. Check out our full partner list below and explore the opportunities offered by Marketplace.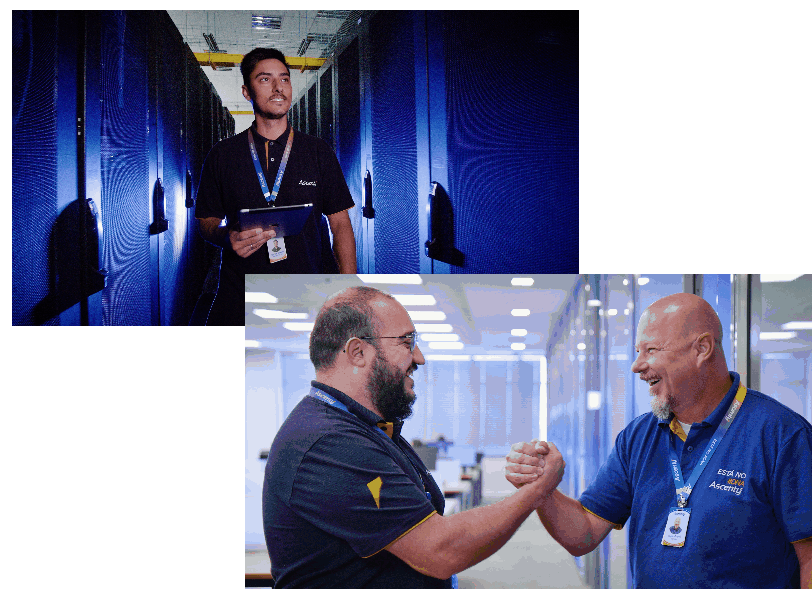 ASCENTY MARKETPLACE
Learn more about Ascenty's partner companies that can help your business grow and develop in the new digital environments. Use the filters to the side to tailor your search.
Cloud Provider 
Storage 
E-mail 
Hosting
Backup
Cyber Security
Solutions Finance
Outsourcing
Consultancy
Telecommunications

Absam
Absam is a cloud hosting provider that focuses on providing infrastructure to support a wide range of applications, databases, VOIP, clustering, and more. Common tasks such as requesting servers, managing backups, and adjusting access control are just a few clicks away.
Solutions:
Dedicated Server;
Cloud Server;
Cloud APP;
Cloud DataBase;
Cloud NAT.

add it Cloud Solutions
Over 20 years of experience helping companies with their IT challenges. We specialize in mission-critical cloud environments, and have a high-availability, high-performance cloud environment to meet the requirements of our customers' most critical applications. Combined with an extremely modern infrastructure, with high availability and high performance, we have a team of specialists who ensure that our clients' environments never stop.
Solutions:
Virtual Servers (VPS) in the private cloud;
Disaster Recovery Solution;
Cloud Backup Solution;
Cloud PABX Solution;
Email Solution;
Cloud Antispam Solution;
Endpoint Protection Solution;
Next Generation Firewall as a Service Solution;
Desktop Cloud Solution.

AMT Cloud
The mission of AMT Cloud is to deliver peace of mind for its customers' IT operation.
For almost 30 years, AMT Cloud has been dedicated to solving technological demands for companies of various sizes and segments. We protect, host, sustain and optimize systems and information so that our customers have more security, performance and efficiency to focus on what they do best: your business.
The purpose of AMT Cloud is to go beyond the traditional offering of technology services.
More than a Service Desk, we have the AMT Solution Desk, a hotline where each client has a humanized and dedicated service, in Portuguese, by someone who knows him, and, in addition to knowing who he is talking to, he is aware of how important the systems are for his business.
Solutions:
Cloud computing;
System hosting;
Managed services;
Digital security services;
IT Consulting;
Off-site Backup.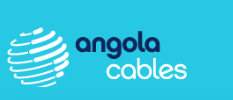 Angola Cables
Angola Cables is a multinational telecommunications and digital solutions company that operates in the wholesale market and is dedicated to the exploration and commercialization of international data circuit capacity and IP Transit, through the submarine cables WACS, MONET & SACS. The company manages the IXP AngoNIX and the AngoNAP Luanda and Fortaleza data centers (Tier III), and has been classified as the most interconnected operator in the African continent according to CAIDA. Through integrated IP networks, the multinational telecommunications company provides low latency, security, and direct access connectivity to major operators and IP exchange points (IXP) and global content providers.
Solutions:
IP Transit;
IP Gamer;
GDI – Global Data Center Interconnection;
Cloud Services;
Security Services – Anti-DDOS – L7;
Remote Peering;
Manager Service (Expert consulting).

Aspectu Tecnologia
Infrastructure company focused on Servers, Storage, Virtualization, Backup and Networking. Headquartered in Fortaleza/CE, with operations in the North and Northeast. Its premise is technical development so that we can make a consultative sale, delivering the equipment and the installation and configuration services, thus covering all phases of the project (pre-sale, sales, and service delivery).
Solutions:
Database;
Storage;
Data Backup and Recovery;
Infrastructure Consolidation.

Ativy Digital
With a decade of experience, Ativy Digital is the first One-Stop Shop for digital transformation and cloud reference in Latin America. There are more than 20,000 users of a cloud solutions ecosystem (public, private or hybrid), cloud computing, support ERPs, cybersecurity and MSP, ensuring the complete journey to the cloud.
That is why ISG Provider Lens™ recognized the company as a Market Challenger in Cloud Services for SAP ERP Managed Platform and Cloud for SAP ERP quadrant; leaders in Private/Hybrid Cloud – Data Center Solutions & Services in Managed Services for Midmarket and Managed Hosting; and Product Challenger in Cybersecurity Solutions and Services in Strategic Security Services.
Solutions:
CLOUD PLATAFORM:
Private Cloud;
Public Cloud;
Hybrid Cloud;
Multicloud.
SERVICES:
Cloud Backup;
Cloud for ERP;
Disaster Recovery;
SRE DevOps, DevSecOps and FinOps.
DIGITAL TRANSFORMATION:
Journey to the Cloud;
Cloud Management & Operation;
Cloud Optimization & Modernization;
Cloud Native Strategies.
MANAGED SERVICES PROVIDER:
Infrastructure management;
Security;
Communication and Collaboration;
Governance.
CYBERSECURITY SERVICES:
Risk Mapping;
Vulnerability Management;
Identity Management;
Cloud & E-mail Security;
Ethical Hacking;
Security Operations Center (SOC);
Managed Security Services;
DevSecOps;
Endpoints Security;
Threat Intelligence.

Brascloud
Cloud IaaS – 100% Hourly Billing.
Solutions:
Cloud IaaS;
Backup as a Service;
Object Storage;
Private Cloud;
Cloud Datacenter.

BR.Digital
BR.Digital meets strategic IT and Telecom demands in data transport and fiber optic networks that are fundamental for different business applications.
We develop projects that integrate intelligence in digital technologies and optimal performance and reliability structures, with a high degree of customization to your specific issue.
Solutions:
L2L;
NETWORK MPLS;
DEDICATED INTERNET;
SDWAN.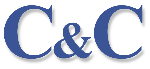 C&C
The company offers differentiated IaaS, DRaaS, BaaS solutions, with observability tools, on x86 and IBM Power platforms including security, support and sustainment of operating systems, SAP/HANA, Oracle, SQL, DB2 and main middleware.
Solutions:
IaaS,
DRaaS,
BaaS,
x86 and IBM Power platforms including security, support and sustainment of operating systems, SAP/HANA, Oracle, SQL, DB2 and main middleware.

CL9 TECNOLOGIAS
Cloud provider, offering public, private, hybrid and multicloud solutions.
Solutions:
Public Cloud;
Backup;
CDN;
Antivirus;
Consulting;
Docker;
Database;
Storage;
Security;
VPN;
Firewall.

Datasafer Tecnologia e Segurança da Informação
Founded in 2013, DataSafer is a Cloud Storage company recognized for the high reliability of its solutions as well as the excellence of its customer service.
Solutions:
DataSafer Cloud Backup: Complete solution for Cloud Data Backup. Supports various technologies and workloads, such as VMWare, Hyper-V, MySQL, SQL Server, Oracle, Microsoft 365. Data is stored in DataSafer's own cloud or in public clouds of major market players;
DataSafer Object Storage: High-availability infrastructure for data storage using the S3 protocol. It can be used with various technologies such as Veeam, Arcserve, Acronis, S3 Browser, Cyberduck, QNAP, Synology, S3FS, Rclone and other technologies compatible with S3 Standard.

DNSLINK SOLUÇÕES EM DATA CENTER
Our company is dedicated to providing services in Data Center solutions.
We have been operating in the Brazilian market since 2009. DNSLink is continuously growing, always seeking the best professionals in its segment and new technologies to facilitate the work of all clients.
Solutions:
Website Hosting;
Cloud Server;
Dedicated Server;
Colocation from (1u to full rack).

GOKEI Tecnologia SA
GOKEI emerged from the experience of financial market and technology professionals in understanding the challenges faced by institutions and creating unique, high-level solutions.
We transform the financial market into simple API calls structured by the most sophisticated cloud computing architectures and high-performance connectivity.
We are the newest provider of this technology, approved by the Central Bank of Brazil. We have a highly specialized team that will provide an unprecedented experience in the Financial Market, connecting your financial institution in a Cloud environment of high performance and availability, as we are the first PSTI to use this client x PSTI means of communication 100% in cloud.
GOKEI Tecnologia can support all stages of this process, helping your entire operational and technical team with all the bureaucratic and technical requirements.
Solutions:
STR ADVANCED AND SPI GENIUS: the hiring of this service includes the homologation and production environments, both for the bus communication network and for the SPB Cockpit and PIX together. The system will allow the financial institution to begin the homologation and deployment stages of the environments until everything is ready to operate the SPB and PIX. As soon as they are ready and already functioning with PIX, we will upgrade the contract to Open Banking, making other functionalities available that will be on our product roadmap. For companies that already have their own PSTI or with another operator, we at GOKEI Tecnologia can assure that we can make your change in a simplified and tiered manner at minimum cost, with no impact on your operation. We can take advantage of your entire current structure and migrate to our PSTI, as the services are approved, and what you already have with other operators will be disconnected in time and dates according to the expiration of your contracts, with no impact on fines and the like.
SPI GENIUS: the simplest and most affordable way to provide PIX to your clients. It includes services prepared for high scale and availability. Fully plug and play to facilitate new ISPB members or those who wish to perform their carrier migration in a simple, fast and transparent way.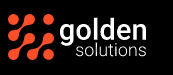 IP Golden Solutions
Golden Solutions offers technology solutions to the market with a focus on Cloud Computing, Data and Analytics, Cybersecurity and Collaboration. Certifications: ISO 27.001/27.017/27.018, HDI Support Center and HDI With a strong presence in the Northeast, Golden Solutions is the ideal partner for companies that wish to modernize and transform their IT. Our partners: VMware, Purestorage, Dell, Google, Tableau, Fortinet, Exabem, Google, RedHat, Wirelink and SAP.
Solutions:
Cloud Computing;
Data Engineering;
Analytics;
Cybersecurity;
Collaboration.

HEWLETT PACKARD ENTERPRISE
Hewlett Packard Enterprise is an enterprise-focused organization offering solutions for hybrid cloud transformation, mobility, IoT, artificial intelligence, blockchain, and consumption as a service.
Solutions:
Hybrid cloud;
Mobility;
IoT;
Artificial Intelligence;
Blockchain;
Consumption as a Service.

HostMundo
HostMundo has been offering digital technology solutions for over 10 years, operating in the web and desktop software market and cloud server solutions, providing robust and quality infrastructure for server connectivity.
Solutions:
Dedicated Servers;
Cloud Servers;
Colocation;
Connectivity;
Multicloud Architecture;
API Development;
Micro Services.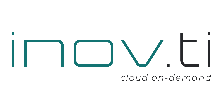 inov.TI Cloud On-Demand
Our company provides the highest level of multi-cloud solutions and we already operate throughout Brazil. Our main goal is to bring customized solutions to your company.
With our own international standard infrastructure, we are the sure bet in taking your IT operation to the next level, through innovation, technology, autonomy, cost predictability, flexibility, and independence. The control you need is here!
Solutions:
Cloud Core;
Backup;
Disaster Recovery;
M365;
Migration Services;
Colocation.

KRYPTUS SEGURANÇA DA INFORMAÇÃO S.A
Kryptus is a Brazilian-Swiss company, manufacturer of cryptographic security equipment and cybersecurity service provider, focused on ensuring a secure environment for the operations of public and private sector institutions around the world. Integrating hardware, software and services, it offers innovative, highly customizable, reliable and secure solutions to protect data, critical applications and sensitive communication.
Solutions:
Cloud HSM;
General Purpose kNET HSM;
kNET Payment;
KMS – Database Protection;
CommGuard Network Encryptor;
KeyGuardian Post-Quantum Encryption Token;
SOC – Managed Security Services;
Ethical Hacking – Pentest;
Secure Code Review;
Security Assessment;
Incident Readiness;
LGPD Consulting.

Maxihost / Latitude.sh
Maxihost empowers companies to efficiently deploy bare metal servers through software automation, delivering an optimal user experience in various regions across the globe. Deploy and manage single-tenant, high-performance bare metal servers with the best connectivity and a powerful automation system.
Solutions:
E-2386G / 32GB RAM / 1 x 800GB NVMe / 10Gbps NIC / 20TB out;
E-2388G / 64GB RAM / 2 x 1TB NVMe / 10Gbps NIC / 20TB out;
Dual Silver 4310 / 128GB RAM / 2 x 2TB NVMe / 10Gbps NIC / 20TB out;
AMD 7443P / 512GB RAM / 2 x 3.84TB NVMe / 10Gbps NUC / 20TB out.

LetsCloud Inc
Cloud Server platform that provides servers simply and quickly around the world.
Solutions:

MDS Cloud Solutions
For 14 years, MDS Cloud has been hosting cloud systems and databases for companies interested in performance and information security. Linked to LGPD and GDPR, MDS Cloud is present in 4 Data Centers fully interconnected via Fiber, capable to offer to the market. Learn about how we serve our clients and see the advantages of having fine-free contracts.
Solutions:
Cloud projects (cloud hosting according to client needs);
Cloud Backup Solutions;
Database support and projects with 24/7 service.

MMHospedagem Data Center LTDA
MMHospedagem – Datacenter is a company specialized in Data Center services, which meets needs ranging from hosting websites and emails to the most complex structure for hosting servers and equipment of the client and/or third parties.
Focused on providing quality solutions by passing on to our clients the trust and recognition from globally recognized companies that trust our work and goals, becoming partners directed towards the success of our clients.
Our call center features experienced professionals and specialists, trained for fast service with the help of innovative technologies.
Solutions:
Website Hosting;
Cloud Computing;
Software;
Domain Registration.

Movti Cloud Solutions
We are experts in digital transformation with cloud solutions, delivering high-availability products and services that provide more collaboration and increased business productivity.
We lead your company on the Digital Transformation journey with the best solutions for reimagining processes, models, and training people for the digital age.
Solutions:
Virtual private cloud;
Global load balancer;
GCP CDN;
Cloud hybrid connect;
Cloud DNS;
Storage and database;
Data transfers;
Cloud storage;
Cloud SQL;
Data protection and backup;
Backup;
Disaster Recovery;
Site backup;
Endpoint backup;
Mail journaling;
Security;
Host security;
Edge security;
CASB / DLP;
Workload protection;
Dedicated WAF;
Secure email;
Simulation tools;
Governance and compliance;
NOC 24/7;
SOC 24/7;
Support package;
24/7 receptive support.

Novvacore
Telecom operator with global presence providing connectivity and infrastructure services with high availability and quality.
Solutions:
We provide data services; voice and IT services for Metro Ethernet and DWDM transport, IP transit;
Dedicated Internet, dark fiber leasing, voice solutions like IP PBX, DID, and termination;
Anti-DDoS, cyber security and SD-WAN solutions.

Noroestecom Telecomunicações S/A
Telecommunications company with operations in rural São Paulo.
Solutions:
IP Link;
Clear Channel;
Broadband Link.

Penso Tecnologia
Our company is passionate about technology, with 19 years of market experience and more than 50 certifications in various technologies. We stand out for having the Cloud with the highest SLA in Brazil: 99.9%. We have more than 1,600 corporate clients of all sizes that develop securely using our end-to-end solutions. We adapt our solutions and services to the needs of each company.
Solutions:
Hourly contracting services for advanced level 3 specialists in:
Fortnet;
VMware;
Windows;
Linux;
Networks/Connectivity;
Veeam Backup and DR.

Skymail Cloud
Skymail is a national Cloud company with its own infrastructure and a comprehensive portfolio in the IaaS, Collaboration, and managed services lines. Our purpose is to increase productivity and simplify our clients' IT management with our proprietary solutions and built on partnerships with major vendors such as Microsoft, Oracle, and Veeam.
Solutions:
Cloud IaaS;
Managed Cloud;
Corporate email;
SSD Premium Hosting;
SMTP sending;
Cloud backup.

Solider
Solider provides stable servers in Brazil, used by companies seeking the best cost-benefit ratio. Servers that respond 11x faster than servers in the U.S., and packages tailored to application requirements.
Solutions:
Windows Cloud Server;
Linux Cloud Server;
Partnership plan for resale.

Umbler
Umbler is a technological solution platform for small and medium businesses that allows an entrepreneur to become more professional on the internet. Increase sales on WhatsApp, create a professional email, and get your website up and running. All in one place!
Solutions:
uTalk – Customer service system via WhatsApp;
uHost – WordPress website hosting platform;
umblerMail – Free professional email;
umblerClub – Digital agency community, courses, mentorships and online masterminds.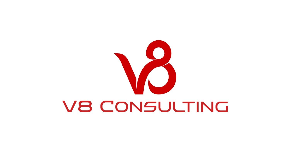 V8 Consulting
One of the main IT service and solution companies in Brazil, V8 Consulting transforms the clients' business and IT strategies for the Digital Journey. With highly knowledgeable infrastructure and cloud professionals and many projects delivered end-to-end, it has a unique consultative approach, helping clients visualize, create, and run more innovative and efficient businesses, applying the best technologies.
Present at more than 100 clients among the largest companies in Brazil, it is a leader in the ISGProviderLens quadrants.
Solutions:
Consulting and Implementation of Solutions in Oracle, DellEmc, VMware, Veeam, Microsoft, AWS, Google and Delphix Technologies;
Consulting and Implementation of Consolidation Projects;
Consulting and Implementation of Backup Projects;
Consulting in Best Practices for the IT Infrastructure Environment;
Consulting for Regularization and/or Licensing Optimization;
Performance Analysis and Tuning Services for Database Environments;
Consulting and Implementation of High Availability Environments;
Consulting and Implementation of System Management Environments;
Consulting and Implementation of Disaster Recovery structures, whether On-Premises or Cloud scenarios;
Administration, Monitoring and/or Support to IT Infrastructure Environments;
Cloud Managed Service Provider;
Cloud Design, Implementation, Administration, Monitoring and/or Infrastructure Support;
Design, Implementation, Administration of Private Cloud structures;
Design, Implementation, Administration of Hybrid Cloud structures;
Projects and Operation for Big Data, BI and Analytics;
Simplification of data handling;
Acceleration and Virtualization of Data;
Data Protection Design and Operation;
Customer Service Solution Design and Operation (Social Networks and Bots);
Agile Squads and Projects;
APIs, Microservices and DevOps;
Web and App Development;
Application Modernization.

VCENTER SOLUÇÕES EM TECNOLOGIA
Company of the Nabhan Technology Group, with more than 30 years of experience. Focused on datacenter services, with a major differential in customer care.
Solutions:
Hosting;
Adm of application servers;
Adm of database servers;
Backup service;
VPN.

VipRede Tecnologia Ltda
IT company featuring one of the most complete ecosystems of products and services, with national and international operations. VipRede's commitment is to add value and competitiveness to your business through IT infrastructure services, with security, efficiency, and sustainability.
Solutions:
Cybersecurity (SOC, Vulnerability Management,
Incident Response, Pentest and other solutions);
Cloud Solutions (Hosting, Backup, Disaster Recovery and SAP Infrastructure);
IT Outsourcing;
Firewall and Antivirus as a service;
NOC and Specialized Support.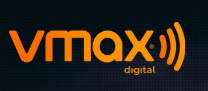 VMAX DIGITAL DO BRASIL
Our company develops telecommunication solutions with excellence in quality and a broad scope in our portfolio for the residential, corporate, industrial, government, and provider markets.
Our constant focus is on providing our telephony and Internet services with the speed and stability that we have committed to, something that is above the current market. To this end, we have invested heavily in our structure.
We have been operating since 2003 and today we are a Telecommunications Operator with its own ASN and accreditation (ANATEL) for SCM (Multimedia Communication Service), STFC (Switched Fixed Telephony Service) and SeAC (Conditioning Access Service). These accreditations prove our technical ability and professionalism.
We always strive for more!
We use state-of-the-art equipment, all approved by ANATEL. It offers high-performance and fast connections, trafficking data, voice and video information with excellence in quality and agility.
We always strive for MORE in service, satisfaction, achievement, technology and diversities. We easily adapt to market trends and needs.
Due to this flexibility and guarantee in delivering services with high performance, we are recognized for our performance in delivering data and special projects, designed for customers and locations that need special technical conditions.
Solutions:
IP LINK;
Clear Channel;
Digital Telephony;
PBX – Colocation;
Data Center.

Vonex Telecomunicações
STFC and SCM telecommunications service provider.
Solutions:
Voice;
NGN;
SMS;
Platforms;
Toll-free (0800);
Single National Number;
Local number (0303);
Technical Support;
Outsourcing.

WEBPLUS BRASIL
We are specialized in Cybersecurity and Data Protection representing Acronis solutions in Brazil. With Acronis Cyber Protect Cloud, we provide a complete and integrated Digital Security solution on a unified platform, so that MSPs can offer Cloud Backup, Onpremise Backup, Antivirus, Antimalware, Antiransomware, Advanced Management and Disaster Recovery solutions in a consumption-based model.
Solutions:
Backup Cloud;
Antivirus;
Antimalware;
Antiransomware;
RMM;
Disaster Recovery;
File Cloud;
e-Signature.

Winov Cloud
We challenge ourselves every day so that people can constantly grow and develop. A Brazilian public cloud with support from people who care about you: this is Winov. We are a Brazilian public cloud supported by people who care about you.
Solutions:
Virtual Server;
Backup;
Direct Connect;
Winov Space;
DNS;
Connectivity;
Support;
Microsoft Licensing;
Disaster Recovery;
Firewall as a Service.

Winspire Entreprise Cloud Solution
Winspire is a solutions integrator, specializing in providing products and services for cloud adoption, deployment, and management. They offer customized solutions with expertise in cloud computing. The services are categorized into Professional Services, Managed Services, and Security Services to best meet the clients' needs.
Solutions:
Infrastructure as a Service: MOVEUP – Migrate to cloud | Cloud Database | Infrastructure as code | Managed Services;
E-commerce: E-Market | Hosting |Opiny – Costumer Success App;
Platform as a Service & Software as a Service: Cloud Backup | Corporate Email | Microsoft Cloud Service Provider | PACS;
Security: Monitoring | Secure Access | Security 360° – LGPD;
WINSPIRE TECH CENTER: Cloud platform and system management | NOC & SOC | Consulting and Projects.

Zadara Storage e Computação como Serviço
Since 2011, Zadara has simplified operational complexity through automated end-to-end provisioning of computing, storage, and networking resources.
It's not about equipment rental, but Enterprise Solution paying for consumption alone.
Backed by an NPS rating of 71, the best in the industry, we guarantee a 100% SLA.
As services, we install equipment in your Rack or isolate dedicated hardware in our local cloud at Ascenty.
Zadara operates more than 400 globally distributed cloud brands, supported by a team of world-class IT experts.
Solutions:
Computing;
Private Cloud;
Block Storage;
NAS Storage;
Object Storage (S3) paid as a service.
Content Hub
Ascenty, Datacom and DataSafer to offer a 100% Brazilian-made cloud storage structure

Saiba mais

Ascenty achieves excellence in customer service for the fifth consecutive year

Saiba mais

Ascenty launches technology services marketplace

Saiba mais