Sustainability
We value quality, social accountability and the environment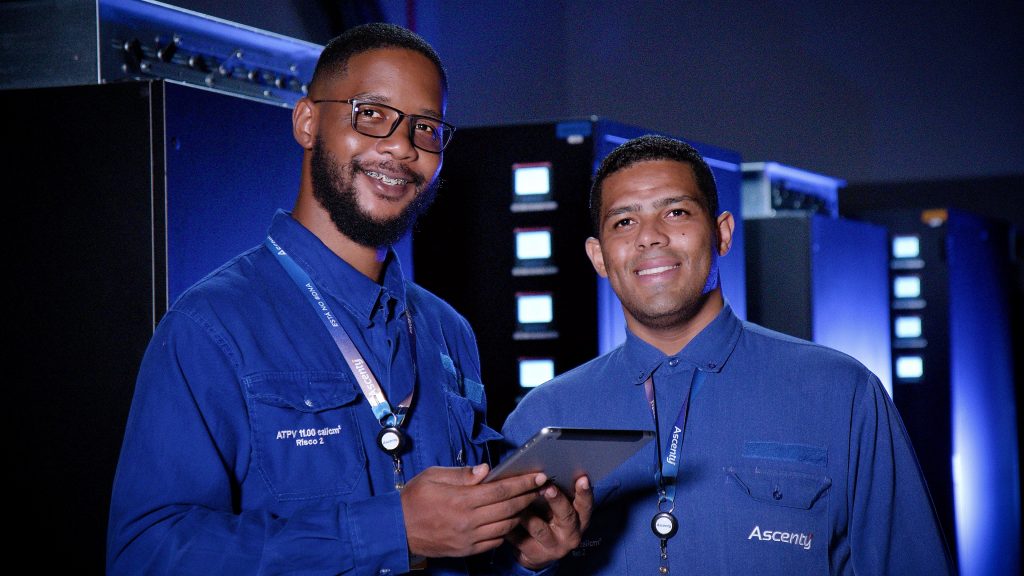 2021 Sustainability, Social and Governance Report (ESG)
In 2021, we will expand our integrated Management System (SGI), implementing, managing and certifying three new management areas: Quality Management, Business Continuity Management, Occupational Health and Safety
Management.This puts us at a high level when it comes to focusing and prioritizing an ESG conduct.
These factors are:
Environmental Factors:
use of natural resources, greenhouse gas emissions (CO2, methane gas), energy efficiency, pollution, effluent and waste management.
Social Factors:
work relations and policies, inclusion and diversity, employee engagement, workforce qualification, human rights, relationship with communities, data protection and privacy.
Governance Factors:
board independence, senior management compensation policy, diversity in the board of directors, structure of audit and supervisory committees, ethics and transparency.
In line with its environmental commitment, Ascenty created and rolled out the program named "Ascenty caring for the environment"
Under this program, all employees are encouraged not to use or reduce the use of plastic cups. Employees arriving at Ascenty are given a kit containing a squeeze water bottle and a mug.
Training courses were made available to all employees, raising awareness on proper waste recycling processes, and specialized companies were hired to ensure the proper disposal of such waste. In addition, all of Ascenty's sites have paper, metal, glass, plastic, and battery disposal bins to facilitate recyclable waste sorting.
The program also focuses on reducing water and electricity use, encouraging employees, visitors, suppliers and clients to always turn off unused lights and equipment in office areas and meeting rooms. In kitchen and restroom areas, there are notices informing how to properly use faucets and flush (eco-friendly versions) to minimize water wase. The program also invests in periodic maintenance to mitigate the possibility of malfunction or leaks.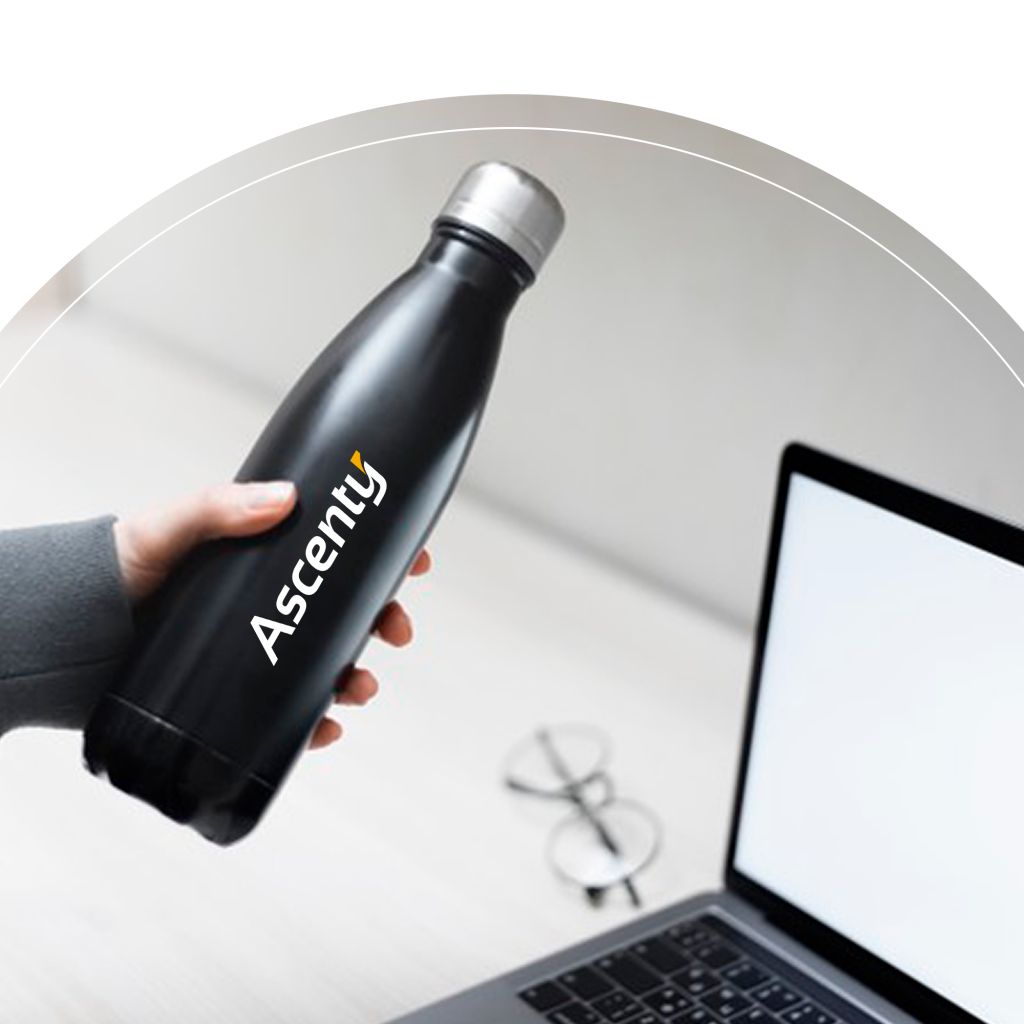 Pollution control
CONAMA Resolution 08, dated 12/06/1990, generators with emissions below 20%, equivalent to the Ringelmann Scale. Coverage of 100% of generators in operation.
We set a monthly water use target below 1.250m³ of water per person within Ascenty's facilities. This considers minimum use in equipment maintenance activities.
Recycling of waste generated by the company's operations:
331,929.69 Tons Generated

Renewable use of electricity
Ascenty prioritizes the use of renewable energy and 90% of the electricity used in our data centers currently comes from renewable sources.
Our renewable sources include water, solar and wind power.
By 2024, we expect to reach a rate of 100% of electricity from renewable sources. To reach this goal, we use an international energy efficiency target, the Power Usage Effectiveness (PUE). This calculation is very simple and based on the ratio between power consumed by internal facilities and the power consumed by IT infrastructure equipment. The closer the result is to 1.0, the better.
The Data Center market averages a PUE rate of 1.6. Ascenty's average PUE in 2020 was 1.5.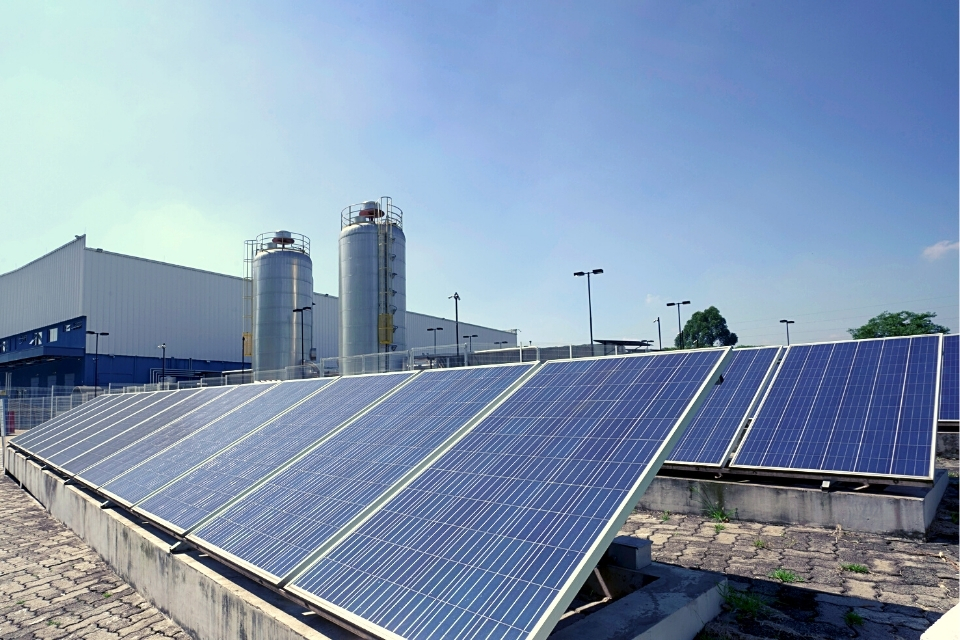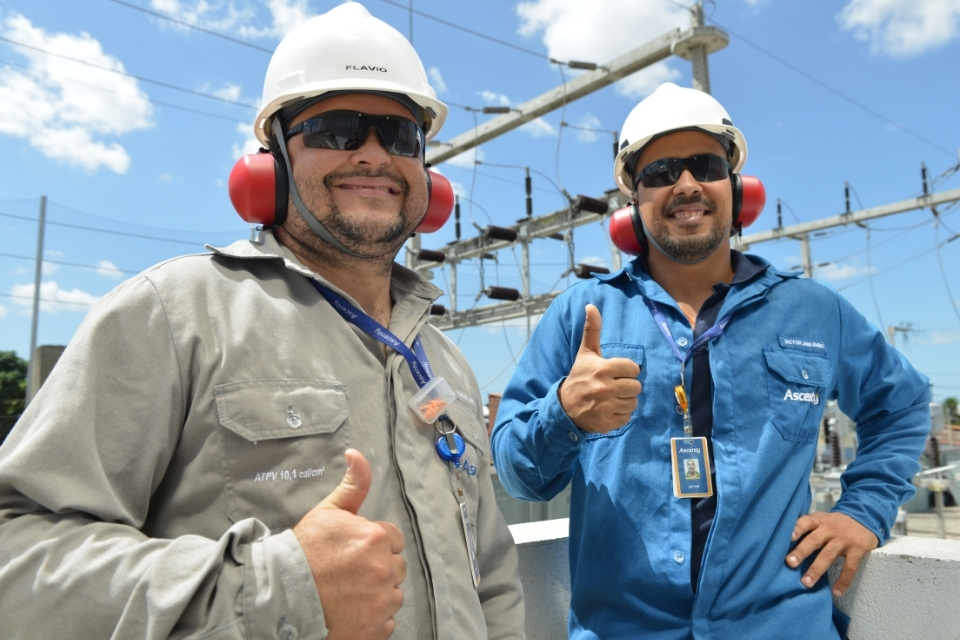 Working in favor of society
With the community's well-being in mind, we rolled out some positive initiatives such as the incentive to the municipal young apprentice program.
The goal of this program is to offer professional work positions to young men and women who would otherwise hardly have this kind of opportunity, in addition to offering professional training.
Many of these young men and women live in communities where working and studying opportunities are much lower. Since Ascenty started its operations, back in 2013, the program has already inserted more than 70 young men and women in the world of technology, giving them an opportunity to learn a new profession. In 2020, 21 young apprentices were hired and this number continues to grow each year across all of Ascenty's sites.
Some of these young men and women excelled and are now part of Ascenty's staff.
Throughout the years, Ascenty and its employees engage in social initiatives, donating food and toys to charitable institutions. We donated 1,750 food baskets in 2020, totaling more than 85 tons in food products.
Amidst the COVID-19 pandemic, we donated BRL 100,000 to the campaign hospital in the Campinas/SP region to purchase equipment to help treat patients infected with the novel coronavirus.
We are a transparent and ethical company
Here at Ascenty, we value transparency in our business and ethics in our conduct, always encouraging our employees, suppliers, third parties to follow the very best principles. Ascenty makes its code of ethics and conduct available to everyone.
Ascenty was one of the first companies in Brazil to receive the ISO 37001 certification, in 2019, which assists organizations in anti-bribery programs, establishing good practices to create an appropriate management system to eradicate acts of bribery, ultimately ensuring a comprehensive process of Integrity and Compliance throughout the organization.
The Quality and Compliance area is one of the instances responsible for ensuring everyone involved in service delivery follows the policies and processes implemented alongside applicable laws. A compliance program was and still is executed based on the best practices set out by the Foreign Corrupt Practices Act (FCPA) of the U.S. Department of Justice.
All business stakeholders are encouraged to report acts that violate Ascenty's ethical code of conduct. We provide whistleblower channels that can be accessed both internally or externally. We have a zero tolerance for unlawful actions against our ethical principles.
In addition to valuing excellence on the conduct and ethics of everyone involved, Ascenty has two other management instances of quality excellence regarding services rendered, including information security management (ISO 27001), which guarantees the main pillars of information security, namely: confidentiality, integrity and availability of everyone involved in services rendered; and Information Technology (IT) service management (ISO 20000), responsible for aligning best market practices for services delivered by Ascenty IT.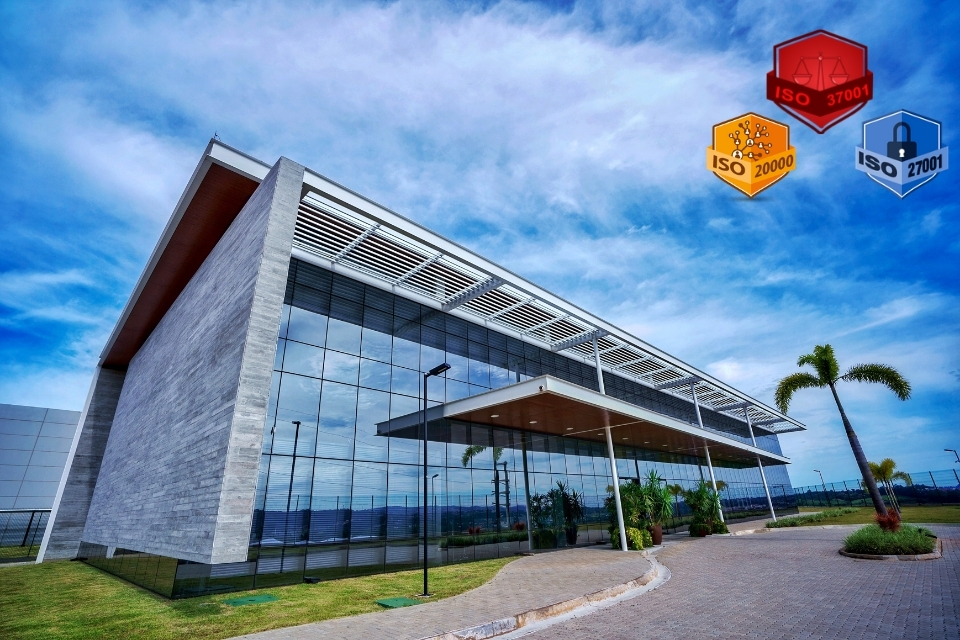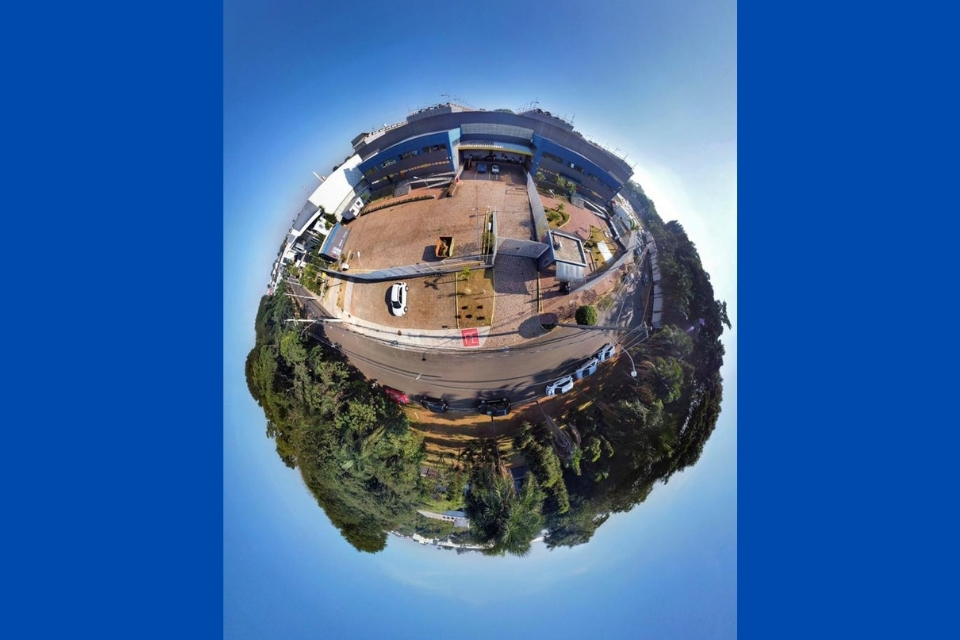 Caring for our planet
To make sure we take good care of our planet, we invested BRL 971,200.00 in resources to promote sustainability.
Our units carefully sort out and dispose waste for recycling, including hazardous waste, equipment used in operations, firefighting items and pest control products. All of these products are disposed of in specialized centers.
We also invest in training courses for our employees. All of that to make sure Ascenty is an eco-friendly company.
Central de Conteúdo
[roksprocket id="20″]