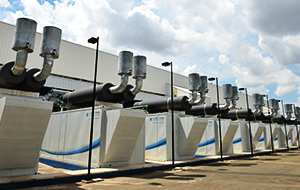 Infrastructure and Professionalism
Maximum availability within Ascenty's network to ensure a steady flow of voice, data and other multimedia communications.
High-quality, dedicated fiber-optic network spanning across more than 5,000 kilometers, recently built and distributed across strategic regions of Brazil, including São Paulo, Rio de Janeiro and the Fortaleza region.
Metropolitan network topology and ring backbone ensure superior reliability.
Automatic and high-precision system to monitor and quickly recover from eventual interruptions.
Dedicated technical support and maintenance staff strategically located throughout the country.